Fortnite update 9.40 release detailed: Here's what to expect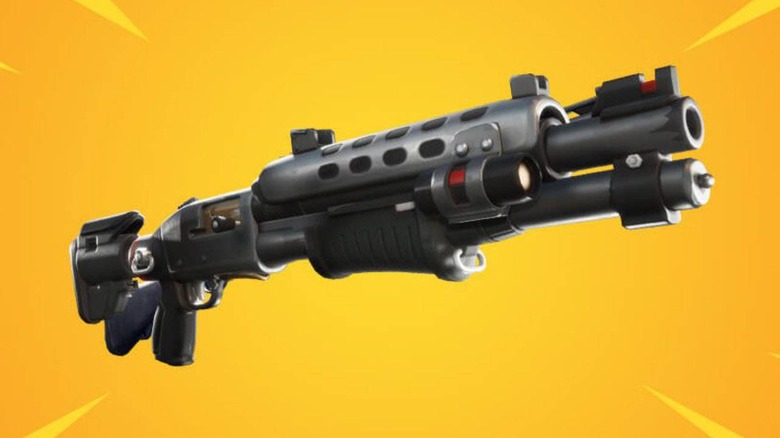 Epic has announced the release date and time for its Fortnite version 9.40 update, marking one of the last big updates in the game's ninth season. The battle royale title has seen major changes during Season 9, including the arrival of a futuristic version of the popular Tilted Towers destination, which is now called Neo Tilted. Here's what to expect from tomorrow's update.
We're days away from the next major Fortnite event, which is expected to involve the giant robot currently being built at Pressure Plant and the monster that has started making an appearance around the game after a period of dormancy. In a tweet around 2PM ET today, Epic announced that the game's version 9.40 update will arrive at 4AM ET tomorrow, July 17.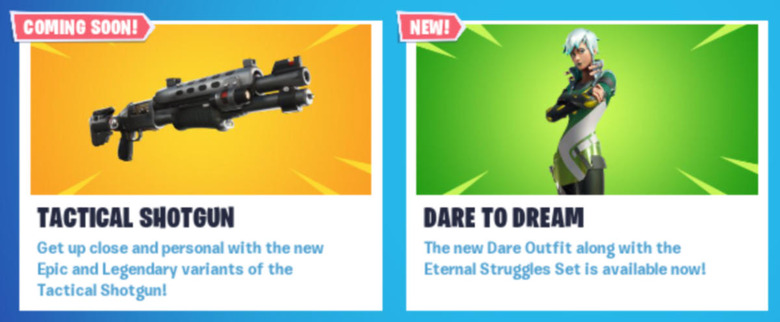 The most exciting arrival in Fortnite version 9.40 will likely be the Epic and Legendary tiers of the game's ever-presented Tactical Shotgun. These two tiers will bring a new design clearly inspired by the existing Tactical Shotgun, but with influence with from the Heavy Shotgun.
This weapon will rapidly fire shots without reloading, though not quite as quickly as the new Drum Shotgun, which can be used to melt opponents. The addition is arguably necessary to balance the raw power of the Drum Shotgun, which is pervasive in the game, but typically found in the less powerful common and uncommon tiers.
The monster is on the move again! from r/FortNiteBR
This will be one of the last Fortnite season 9 updates. Players have only days remaining to finish their challenges and complete the rest of the Battle Pass tiers before the opportunity ends and Season 10 arrives. Though no one knows what will happen in the big season 9 finale, players are anticipating an epic battle between the Polar Peak monster and the Pressure Plant robot.