Fortnite Shopping Cart and ATK vehicles removed, but don't panic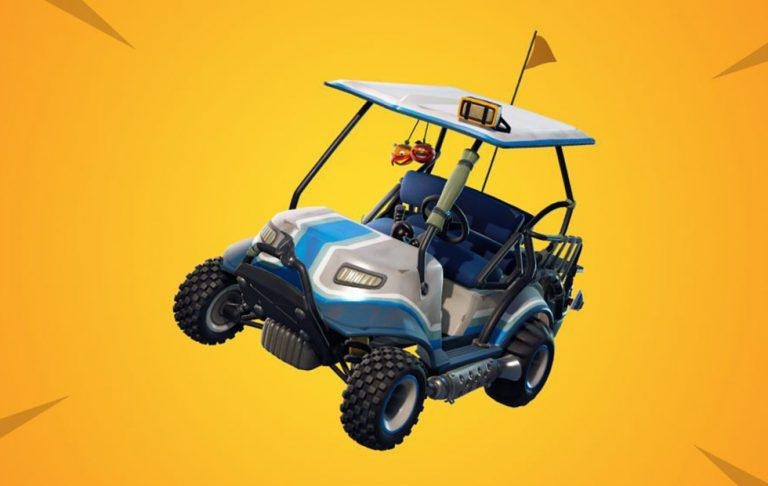 Epic Games has removed Fortnite: Battle Royale's Shopping Cart and ATK ("Golf Cart") vehicles, posting a note about the removal on the in-game lobby this evening. Players are advised that both vehicle types are unavailable as of now, but don't worry — Epic plans to bring them back in the near future. The removal, the company explains, was due to a bug it discovered.
The Shopping Cart and ATK are not available in any Fortnite game mode, which is unfortunate timing in light of the latest Summer Skirmish event happening right now. According to Epic, which announced the removal on its Twitter account around 9:30AM ET today, the vehicles won't return until the company has a fix for the bug.
Epic doesn't say what the vehicle bug involves, but based on complaints from users, it is likely due to a problem that caused vehicles to become embedded in the ground, leaving them unusable. Unfortunately, the removal makes it impossible to complete the Season 5 Flaming Hoop Challenge, which requires the player to take one of these vehicles through the flaming circles.
It's impossible to guess when the vehicles will return, but Epic has historically been very quick to patch these problems and restore the items. The company has previously disabled in-game items to fix problems, such as recent issues with Slurp Juice that resulted in the item remaining perpetually in a player's backpack.