Fortnite servers go down as Epic probes multiple game issues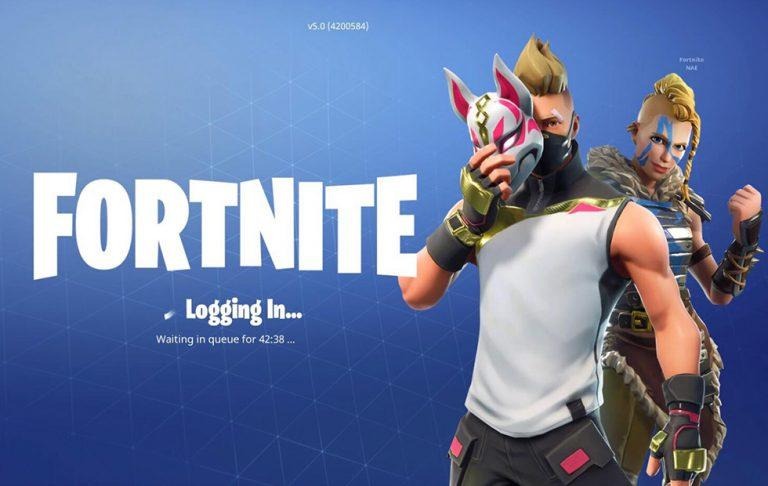 If you've tried to get on Fortnite at any point in the last hour, you've likely been greeted with a huge queue wait time. That's because Epic Games has taken the game servers down temporarily in order to investigate multiple issues some players are experiencing. According to a tweet from the company, it is looking into problems with logging in, matchmaking, and other game services.
READ: Fortnite PS4 party issue is keeping players out of Squads
Epic released its major Season 5 update for Fortnite earlier today, introducing massive changes to the game. That update has worked perfectly fine for most players, but many report issues performing various actions.
Some players say they're having issues logging into their accounts; others have reported problems with matchmaking, and there's also the ongoing PlayStation 4 party issue.
Whether the PS4 issue is related to Sony's current PSN troubles or also involves Epic is unclear. However, Epic has decided to take the servers down in order to investigate "Game Service Issues." Anyone in the game was kicked out and returned to the login screen, where a nearly hour-long wait time was listed.
In a brief statement on its Fortnite status page, Epic says, "We're aware of and actively investigating an issue impacting multiple game services. We'll keep you updated as we identify and work towards a resolution." This probe is listed with "red" priority, while the PlayStation Party issue remains with an "orange" priority and Voice Chat Connectivity issues are listed with a "yellow" priority.
SOURCE: Twitter