Fortnite Season 8 Leaks And Teasers Detailed: Pirates, Dragons, And Bananas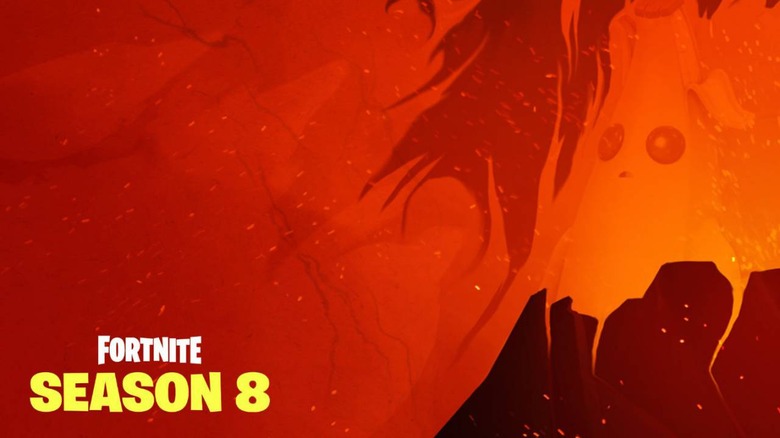 If you thought Fortnite Season 7 was lackluster, buckle up. All signs point toward Epic having something major in the pipeline for the game's Season 8, including the destruction of existing destinations, all new characters, underground caves, dragons, and more. We've seen a number of leaks and clues pointing toward what's about to drop, and Epic itself has joined in on the fun with teasers of its own.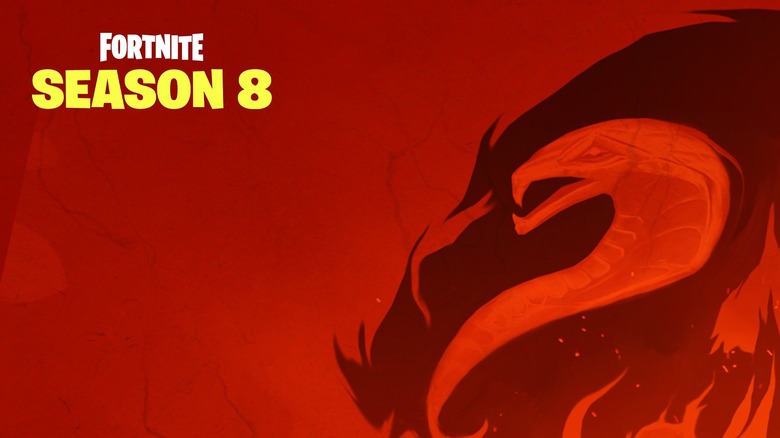 Fortnite is a game that evolves via seasonal changes — that is, after a period of time, Epic releases new game seasons with new Battle Pass tiers and major developments to both the game's island and its storyline. Fans have been treated to in-game events, such as the rocket launch and concert, in past seasons, and it's expected that another big something will take place as the game's Season 7 comes to an end.
What we know
In recent days, players have been caught in surprise earthquakes that randomly shake the map, causing large fissures to appear on the island's surface. These cracks have grown larger with each quake, most recently invading fan-favorite destination Tilted Towers, where they knocked down a building.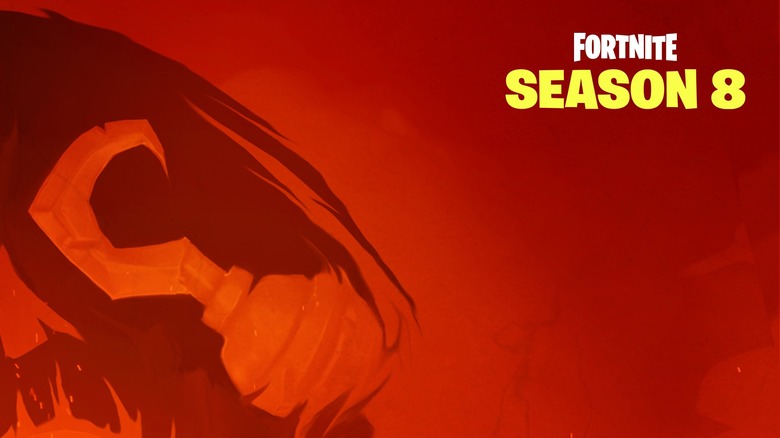 Speculation has focused on the earthquakes' potential destruction of the island, while others believe they indicate something big will soon break through from underground. The snow is melting, buildings are falling, and Wailing Woods is slowly dying. What does Epic have planned?
Dragons, caves, pirates, and...bananas?
Over the last week or so, Epic began releasing teasers about Season 8 — in poetic form, no less — via Fortnite's in-game news feed and through its social accounts. The four poems are:
'X' Marks The Spot

Treasure abound

Loot that has been lost

Can always be found.

4 days to Season 8.

[Accompanied by pirate's hook image]

Sssomething shimmers

Within the cave...

But beware of those

Who arrive on waves.

3 days to Season 8.

[Accompanied by snake image]

Awakens beasts

Of fire and ash

Battle it out

And loot the stash.

2 days to Season 8.

[Accompanied by dragon image]

Explore the world

Challenge your fate

Unearth the secrets

Adventure awaits.

Season 8 starts tomorrow!

[Accompanied by banana image]
It's pretty clear from the poems that Fortnite players can expect Season 8 to bring dragons, caves with snakes, and pirates to the game. The company has further reinforced the pirates idea in other tweets, such as its Season 8 update schedule announcement where it said, "Ahoy, mateys! Season 8 approaches and X marks the spot!"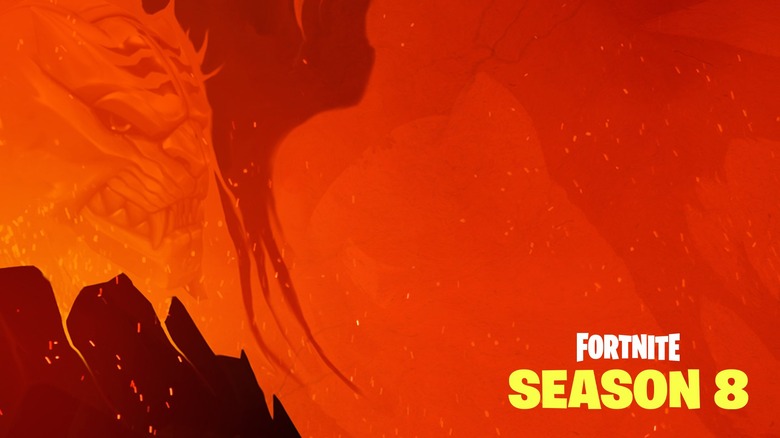 The company's most reason Season 8 image also reveals the presence of volcanoes, which makes sense in light of the earthquakes. However, the image also contains a banana, which may be a fun troll or hint at some bizarre addition to the game. The giant banana is accompanied by the volcanoes and also has eyes, so perhaps there will be a...banana monster? Bananas skins? It's hard to say.
When does Season 8 arrive?
The best news of all is that you don't have to wait long before seeing the changes for yourself. Epic is launching Season 8 only a day after its previous season ended; you'll get the update on February 28 (that's tomorrow!) at 4AM ET / 1AM PT. Epic says that this patch will be larger than normal, which is expected in light of the big changes that'll arrive. Be sure to set your console to automatically download the update when it becomes available.