Fortnite Season 5 is here and it's big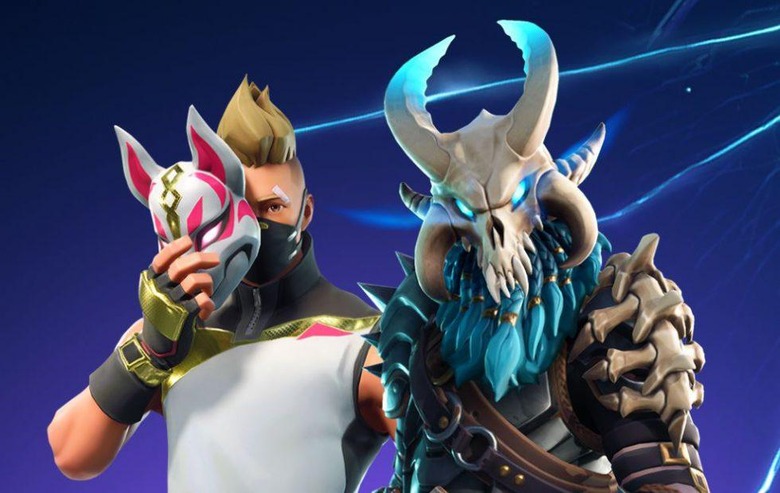 As expected, Fortnite went down for maintenance in the early-morning hours today, and when the game came back up, season 5 was live. In a word, Fortnite season 5 appears to be massive. The patch notes show that a lot has been changed, even if they don't make all of the changes entirely clear. Let's dive in and see all that's new.
Upon logging into Fortnite today, you'll probably notice that the map has undergone some big changes. There's now a new desert biome in the lower right corner of the map, and it surrounds a new location called Paradise Palms, which takes the place of Moisty Mire. Similarly, Anarchy Acres has been replaced by a new location called Lazy Links, and Epic says that a "few unnamed POIs (points of interest) have appeared across the map."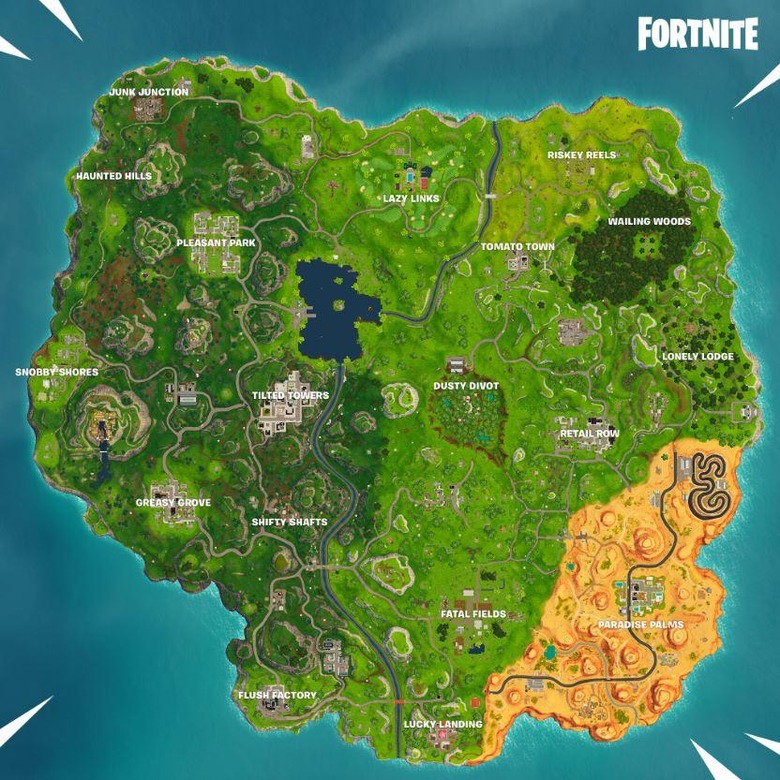 In addition to the changes to the map, there's also been a new vehicle that's been added to the game: the All Terrain Kart. The All Terrain Kart has enough space to fit your entire squad, and you can drift with it to gain a speed boost. You can also leap over obstacles with the All Terrain Kart, but doing so is truly a team affair, as players seated in the rear will have to lean back by holding S and releasing at the right time in order to gain air. Beyond all of that, the roof of the All Terrain Kart serves as bounce pad, so this vehicle does a bit of everything.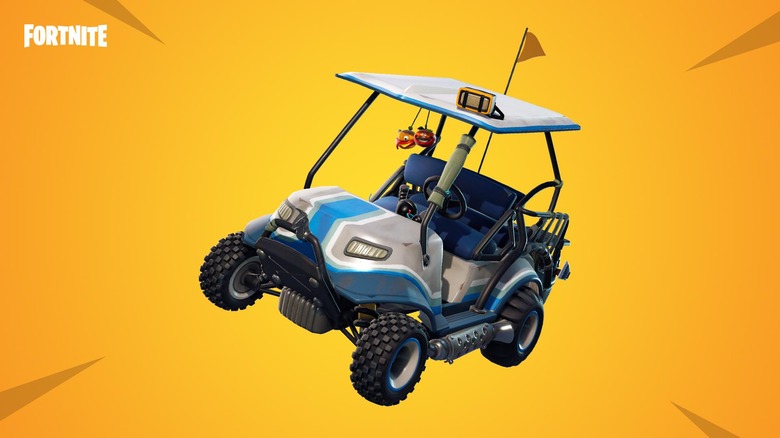 Rifts have also been added to Fortnite's world. You'll find these dotted around the map, but the patch notes are pretty vague about what they do. It sounds like you'll need to track these down in-game and interact with them to figure out what they do.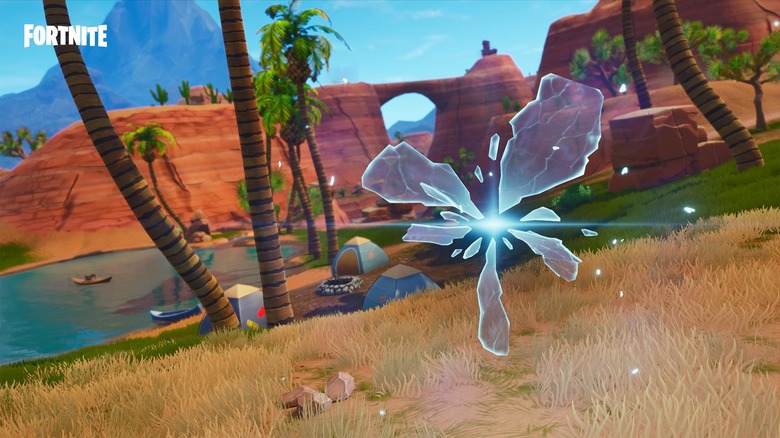 Of course, with the start of season 5 comes a new Battle Pass, which will offer up a bunch of new skins and cosmetics that fit within the "Worlds Collide" theme. You can see of these new skins in the trailer below, but to see everything that's on offer, you'll have to boot up the game and thumb through the different tiers of the battle pass yourself.
On top of these new additions, there are also a number of changes coming along with season 5. The Nintendo Switch version, for instance, now offers support for gyro controls, which has been an requested feature ever since Fortnite first came to the eShop. Epic has also split weekly challenges into two tiers: free and Battle Pass. The first three challenges each week will be available for free, while the remaining four will only be accessible to Battle Pass owners.
Finally, beginning in season 5, Epic says that progressive challenges will "no longer be restricted to a single season." This, Epic says, will allow players to complete challenges at their own pace, and it should do something to help alleviate the season-end grind. There's more to today's patch than just what's listed here, so be sure to head over to the
to check out today's patch notes in full.