Fortnite Save the World loses Driftboard while Epic fixes bug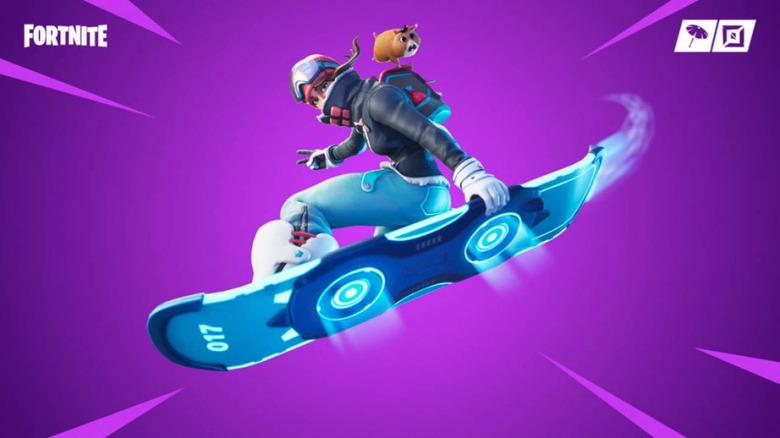 Epic Games has disabled the Driftboard vehicle in Fortnite's "Save the World" mode due to an unexpected bug. The removal isn't permanent, but will give the company a chance to address problems reported by some players. This is the second time a temporary removal involving the Driftboard has happened since the vehicle's launch. The mobility item remains available in other game modes, however.
The new Driftboard item resembles a snowboard but functions like a hover board. Users can glide at rapid speeds across the map, use a boost function similar to the one available on the Quadcrasher, and perform tricks for points. The vehicle currently has its own Limited Time Mode that includes Driftboards dropped in Red Supply Drops.
Earlier this month, Epic removed the Driftin' LTM in order to make some changes that addressed complaints from players. Those issues had included problems finding an available Driftboard in time to get out of the storm, as well as, in some cases, dying in the storm even with a Driftboard. The LTM returned a couple days later with the new changes.
In a tweet today, Epic simply said that it has disabled Driftboards in the game's "Save the World" mode "due to an issue." The company didn't provide any details about what that issue is, however, and it didn't reveal when it expects the vehicle to return to this game mode.
Players can still find the Driftboard in Fortnite's Battle Royale version, including the Driftin' Limited Time Mode, the regular modes, and Team Rumble. Outside of Driftin', the Driftboard vehicle is typically found lying in random locations throughout the island, including leaning against buildings and random vehicles.