Fortnite revenue dipped in 2019, but it was still massive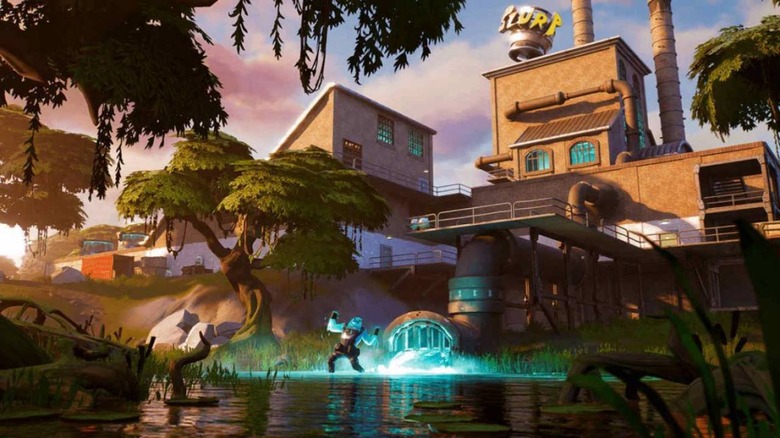 Epic's Fortnite game exploded in popularity last year following the release of its free battle royale mode in late 2017. The company raked in more than two billion dollars in 2018, blowing other games and companies out of the water to wholly dominate the video game market. Things changed slightly in 2019, according to the latest video game statistics, with Fortnite revenue dropping around 25-percent.Fortnite was the biggest game of 2019; in addition to introducing the largest change to the game's island since its launch, last year brought multiple cross-overs with properties like Star Wars, Stranger Things, and even smaller hits like IT. Epic continues to sell battle passes and in-game cosmetics through a totally optional Item Shop.
According to Nielsen's SuperData, despite the game's continued popularity, overall Fortnite revenue dropped in 2019 to $1.8 billion versus the $2.4 billion earned in 2018. This massive figure still eclipses the revenue earned by many other free-to-play games, including competing titles like Apex Legends.
Titles that came in close to Fortnite's revenue figures last year include League of Legends, Pokemon GO, and Candy Crush Saga. Digital games in general proved increasingly popular last year with an increase of 3-percent to more than $109 billion, at least based on Nielsen's data.
The drop in Fortnite revenue was expected — this is a sort of stabilization of the figures that would result following its peak popularity in its first full year after launch. Epic ultimately demonstrated the ability to keep its players hooked on a game that could very easily grow stale if it wasn't managed properly. With that said, players have grown increasingly tired of waiting for the first season of Fortnite Chapter 2 to end.