Fortnite releases on Nintendo Switch today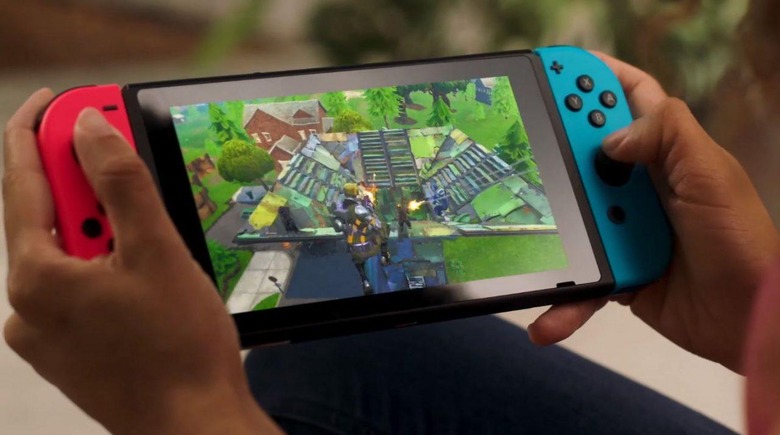 In the lead up to E3 2018, a lot of rumors claimed that Fortnite would be making its way to Nintendo Switch, and of course, they all turned out to be true. During its E3 Direct just moments ago, Nintendo announced that Fortnite is indeed coming to Switch. It'll be here before you know it, too, because launch day is today.
In fact, not only is launch day today, but Fortnite releases on Nintendo Switch in just a few minutes. Nintendo of America president Reggie Fils-Aime announced that Fortnite will be releasing on the Switch eShop at 10 AM Pacific. That's just about 30 minutes from the time of this writing, so as the kids these days say, get ready to drop.
Fortnite on Switch seems to largely be a direct port of the PC version. Fortnite will be free to download and play, and though there hasn't been official confirmation just yet, players will likely link their Epic Games accounts to buy skins and other cosmetics in-game.
As you'd expect, Fortnite on Switch will also feature multiplayer, but there doesn't seem to be any support for local multiplayer. Just as well, there's been no mention of cross-platform multiplayer, though if it's possible on Switch, it's something Epic will probably push for given the cross-platform functionality present in other versions of the game.
Whatever questions we have about Fortnite on Switch will be answered soon enough, as launch is just about a half hour away. We'll have more information for you once it's available, but for now, head down to the comments section and let us know if you're going to be playing Fortnite on Switch later today!