Fortnite Port-a-Fort feature arrives tomorrow in version 3.5 update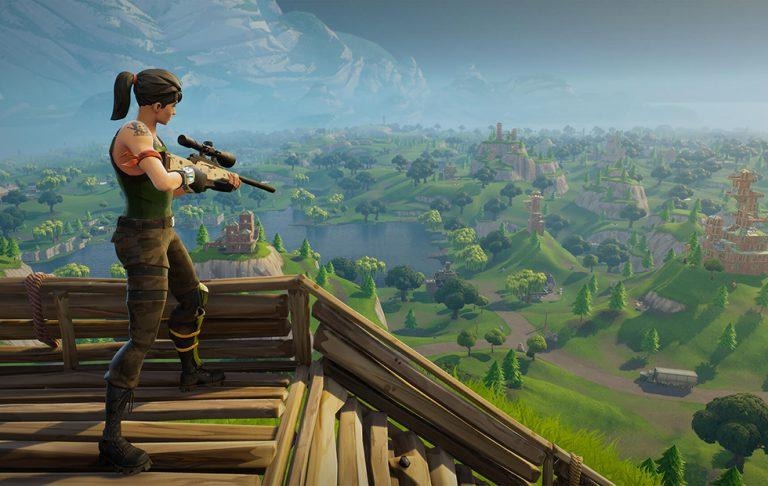 Fortnite is planning to add a new feature called Port-a-Fort, which is exactly what it sounds like: a portable fort that removes the need to manually construct a protective house, instead instantly creating it to give the player a competitive edge. Epic Games showcased the new feature in a video released today, and it turns out we won't have to wait long to get access to it.
Port-a-Fort is demonstrated in the video below; the device resembles a glowing ball, which generates a full fort — with metal! — when used. As with forts created by the player, the Port-a-Fort shrouds the player in protective walls, helping elevate them above competing players while helping protect them from bullets and grenades.
A portable fort... it's Port-a-Fort!
Fortify yourself in seconds, all with the flick of a wrist. Coming soon... pic.twitter.com/OsPQ2LkvkV— Fortnite (@FortniteGame) April 10, 2018
It looks like a great feature regardless, but particularly for players who haven't mastered the skill of quickly building a fort. Still, some users are complaining about Port-a-Fort, worrying that it is a gimmick designed to support weak players. How extensively it will be made available throughout the game still isn't clear, but we'll know soon enough.
In a tweet shared after the one above, Epic Games revealed that Port-a-Fort will be arriving in the game on April 11 when the company releases the next update. That update, which brings Fortnite version 3.5, will be released at 4AM ET / 8 GMT.