Fortnite Playground 'Don't fill' bug: how to fix this annoying issue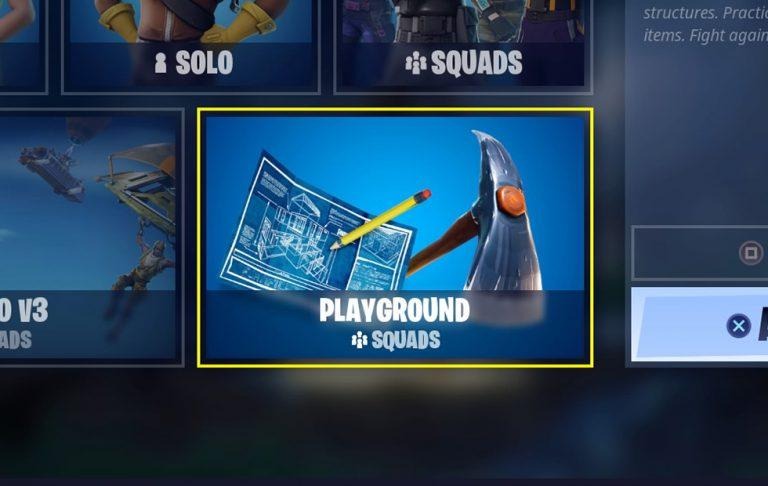 Epic Games has finally relaunched its hotly anticipated Playground Mode, a new game mode that enables 1 to 4 players to spend an hour alone on the Fortnite island. The mode was originally pulled due to some issues the company ironed out over the last few days, but one tiny issue remains: players are having trouble selecting "Don't fill" for the Playground.
READ: Fortnite's Playground mode is finally available
Though Squads in Playground is a great way to practice stalking and terminating other players, getting some alone time in the new mode is essential for practicing building, edits, trap creation, and more. If other people are in the mode, they may kill you, destroy your buildings, or leave the map, resulting in a "Victory" message and being forced to leave the game.
Attempt to choose "Don't fill" on Playground mode right now, though, and there's a good chance you won't be able to select it. Though some players say they can change the fill option, many are popping up on Twitter, Reddit and elsewhere with complaints about being forced into Squads with random players.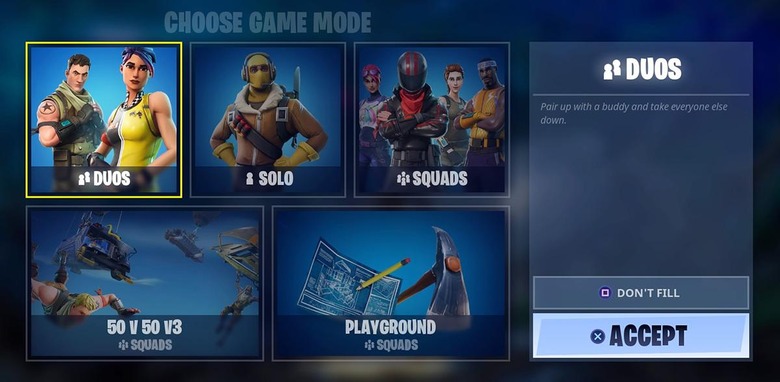 Fortunately, there's a simple — but not obvious — solution to this problem. Here's how to change Playground Mode to Don't fill.
1. Open the Mode menu to choose your mode type.
2. Switch from "Playground" to "Duos."
3. With "Duos" selected, choose "Don't fill."
4. Reopen the Mode menu and switch from "Duos" to "Playground."
5. The "Don't fill" option will be selected by default.
6. Click "Ready" to enter Playground Mode without teammates.
It's unclear whether Epic Games will tweak this in the future so that "Don't fill" can be chosen directly in the Playground option, but for now you have to make your choice in Duos, then toggle back to the PG Mode.