Fortnite players will get free glider after frustrating event glitch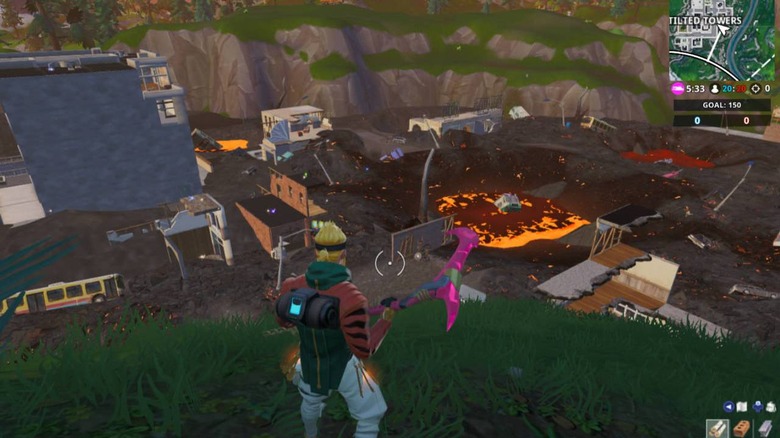 Epic Games says it will be giving some of its players a free glider as compensation for the technical issues its in-game Unvaulting event experienced yesterday. Unlike past live events, which have largely happened without major issues, the Unvaulting event resulted in many players completely missing the action. Players who previously purchased the gifted glider will get their V-Bucks back.
Epic has been praised for its live in-game events, which have included story progression events like the rocket launch and unrelated — but no less exciting — things like a concert. On Saturday, Epic had its most recent story progression event with the opening of the vault at the lake followed by the island's volcano finally erupting.
After multiple seasons of rumors and Epic's trolling, the company finally demolished Tilted Towers, leaving behind a smoldering pile of rubble and the destination's most unlucky building — the only to survive the eruption. The timer that appeared over the vault days ago was counting down to when the vault opened and the event started, but some players missed out.
A large number of Fortnite players were waiting patiently near the lake, only for the countdown timer to read zero without anything happening. Videos from the letdown show the timer blinking zero, but the vault remaining lit, closed, and the entire map remaining normal. Players eventually exited the game, only to to start a new game and discover the mess that had happened.
Following reports from players, Epic issued an apology over the glitch, saying players who had been in the Unvaulting playlist will get the Arcana Glider for free; if you're one of those players and you already purchased the glider, you'll get your 1,200 V-Bucks back instead. The glider has an 'Epic' tier rating.