Fortnite Players Will Be Able To Redeploy Gliders In All Game Modes Soon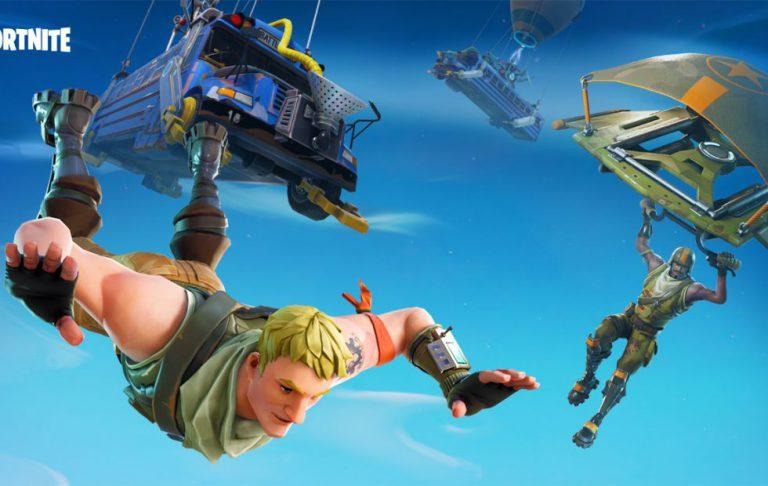 Fortnite is in for a major change, says Epic Games, which revealed today that it is adding a glider redeploy feature to all game modes. The ability was originally only available in the "Soaring" LTMs, such as Soaring 50's, but that will change in the near future. With this feature, anyone will be able to jump from a high surface and redeploy their glider, no jump pads necessary.
With the way Fortnite currently exists, players must either find a jump pad to redeploy their glider, otherwise they'll take fall damage if they hit the ground. This is a key part of the game, influencing gameplay and attack strategy. Unfortunately, this limitation can also make the game very tedious.
The Fortnite island is large and traveling long distances between named locations is boring. The lucky few who find a jump pad may be able to pass large distances, assuming their ramp isn't shot down, but others are forced to find a vehicle or spend most of the game running. As players found out in Soaring 50's, the ability to redeploy the glider at any time is a significant game-changer.
With this, players can simply build a ramp and then jump off it; accidentally falling off a building is no longer a death sentence. Large parts of the map can be crossed in relatively short periods of time. Players can spend more time battling and less time running.
Epic will add glider redeployment to all game modes with version 6.20 arriving tomorrow morning. The company describes this new addition as a "test," indicating that it may not stick around. Players are encouraged to provide their feedback on the experience.
SOURCE: Epic Games