Fortnite player sued by Epic Games for stealing in-game currency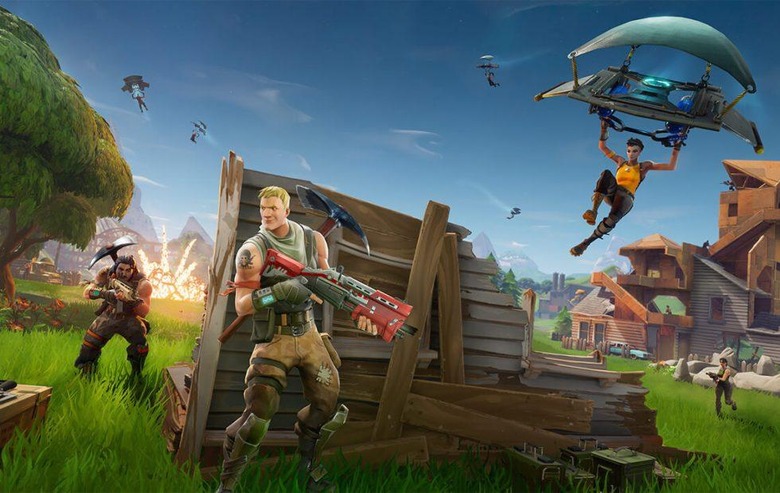 The last few months have seen Epic Games' Fortnite build up into one of today's most popular online multiplayer titles, especially on PC, and that means the developer is now working hard to dissuade and fight back against cheaters. Recently, that's included copyright infringement lawsuits against those who've coded their own cheats to guarantee themselves wins. But now the developer has filed a suit against a player for effectively stealing from them.
A complain filed at a California Federal court recently reveals that Epic Games is targeting a player located in Auckland, New Zealand, accusing them of creating an exploit that grants V-bucks, Fortnite's in-game currency, for free. Players use V-bucks to acquire cosmetic skins and other items for their characters, but the currency is purchased with real money, from $9.99 and up.
"Players who search for and promote exploits ruin the game experience for others and undermine the integrity of Fortnite. Players who use exploits to avoid paying for items in Fortnite are stealing from Epic," the developer's complaint reads. They identify the creator of the exploit as Yash Gosai, and say that he not only developed and released the exploit for getting free V-bucks, but also "created and posted a video on YouTube to advertise, promote and demonstrate the exploit."
While Epic Games has already gotten YouTube to remove the video, they accuse Gosai of copyright infringement and breach of contract, and their suit is seeking damages as well as for Gosai to destroy all his copies of Fortnite and anything related to the game that was developed.
SOURCE Torrent Freak