Fortnite patch notes detail High Stakes event, new Grappler item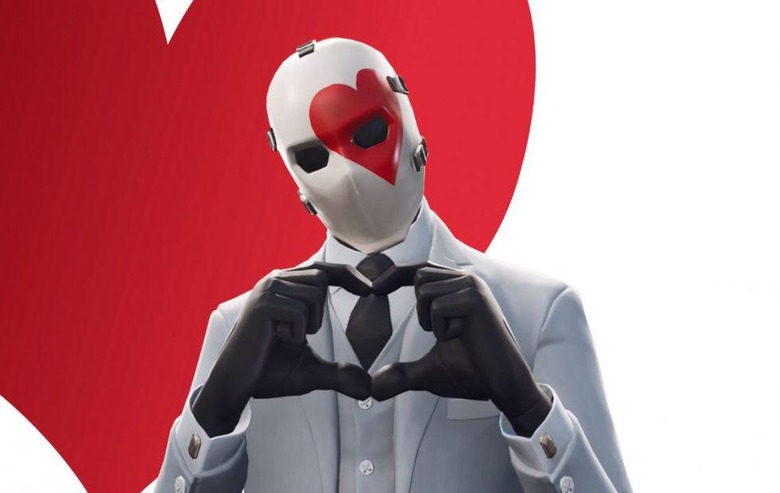 After a short delay, Fortnite's version 5.40 patch has gone live. This is a big one, as it adds a new item alongside a new event. Fortnite fans likely already know something about the High Stakes event and its accompanying Getaway LTM, but if you've managed to avoid the news thus far, never fear, as today's patch notes lay everything out for us.Fortnite's High Stakes event is centered entirely around the new Getaway limited-time game mode. In Getaway, players will be competing to control four jewels that are in play at all times throughout the match. Jewels can be found in the supply drop safes that appear along the edge of the first storm circle, and picking one up will slowly restore your shields and health, slow your movement by 10%, and make you visible to everyone on the map for 30 seconds.
What do you do with a jewel once you pick it up? You find a getaway van. There will be four getaway vans that spawn on the map throughout the course of a match. If you get a jewel to a van, you'll win the game, but you'll need to be careful because the location of those vans will be visible to everyone at all times. If you're carrying a jewel, you can definitely expect enemies to be waiting for you when arrive at a getaway van.
Those enemy players will likely be armed to the teeth, too, as there will be 12 "Pursuit" supply drops that spawn alongside the four jewel safes. Those supply drops will be packed with long-range weapons, allowing players to pick off the slow-moving jewel carriers with relative ease. In short: It sounds like it's going to be very difficult to get a jewel to a getaway van, so be prepared for an intense fight if you want to win.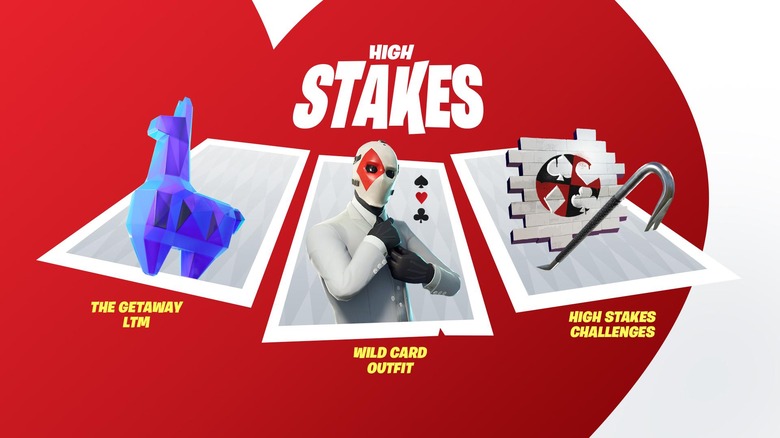 As part of the High Stakes event, Epic is offering a number of rewards to people who play the Getaway LTM. Here are the challenges you've been tasked with completing, along with the rewards you'll receive for finishing them:
Play 10 matches of The Getaway – Get 5,000 XP

Do 500 damage to Jewel carrying opponents – Unlock the Suited Up Spray

Pick up a Jewel in 5 different matches of The Getaway LTM – Unlock the Cash Flow Contrail

Complete all 3 Challenges – Unlock the Crowbar Pickaxe
On top of all of that, the Grappler has been added to the game. Its functionality is pretty straightforward, as you simply fire it at an object to pull yourself toward it. The Grappler is an epic-rarity item that comes with 15 charges, so you can use it to cover a lot of ground quickly as long as your aiming is on point.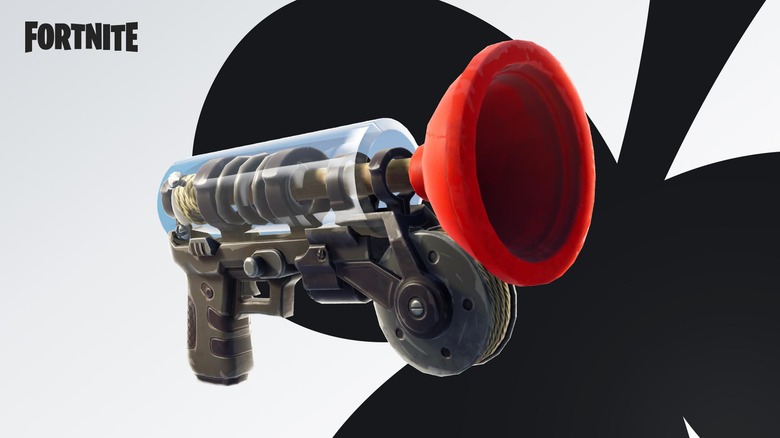 The full patch notes for this week's update also say that Revolvers have been vaulted and detail a number of rarity changes to a bunch of different items. One very interesting change has been made to how the storm interacts with structures, as it will now destroy any structures it comes into contact with at the end of its moving phase. That could cause a pretty big shift in how late-game conflicts play out, so if you're the type who likes to play the edge of the storm, keep that in mind.
There's no word on how long the High Stakes event will last, so it's probably best to get those Getaway games in sooner rather than later. What do you think of these changes? Head down to the comments section and let us know!