Fortnite on Nintendo Switch adds motion control: here's how to use it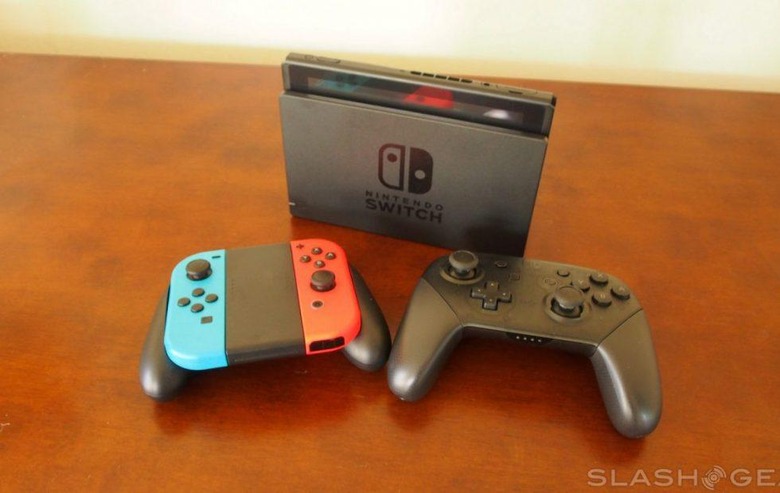 Season 5 brought a small treat unique to the Nintendo Switch: motion control support. Users have been asking for motion aiming support since the port went live, something now possible...assuming you enable the control option. The feature utilizes the gyroscope in the Joy-Con and the Pro Controller for the Switch and works similarly to mobile games that let users rotate their phone for movement.
READ: Nintendo Switch Review
Motion controls arguably feel more natural than typical joysticks. Rather than moving your thumb, you naturally shift the position of the device (or controllers alone if they're detached), resulting in equal movements on the display.
Your fingers are free to press buttons and triggers, potentially improving your overall gameplay. Similar control is already presented in the fun shooting game Splatoon 2. Nintendo highlighted the new Fortnite motion control support in a tweeted video, demonstrating how the feature works:
There are even more surprises with #Fortnite Season 5 on #NintendoSwitch. Motion controls are now available in-game! Have you tried them out yet? pic.twitter.com/VJjTY60LNd

— Nintendo of America (@NintendoAmerica) July 13, 2018
Motion controls are now found within the Fortnite Settings menu on Nintendo Switch; this is the small gear icon. Select the gear either from the lobby (press the + button) or from the menu while in an active game. Users will see the following three options in the "Input" category:
- Motion Sensitivity
- Motion Targeting Sensitivity
- Motion Scope Sensitivity
Each of the three options represent a different aspect of game motion, and all of them are set to zero by default, which is the same as being "off." Increase the number and you'll activate the motion that results when moving the controllers. In this way, users can choose to only enable motion controls for certain aspects of gameplay, such as aiming at enemies with a scoped weapon.