Fortnite NERF Rocket Launcher gets an early limited release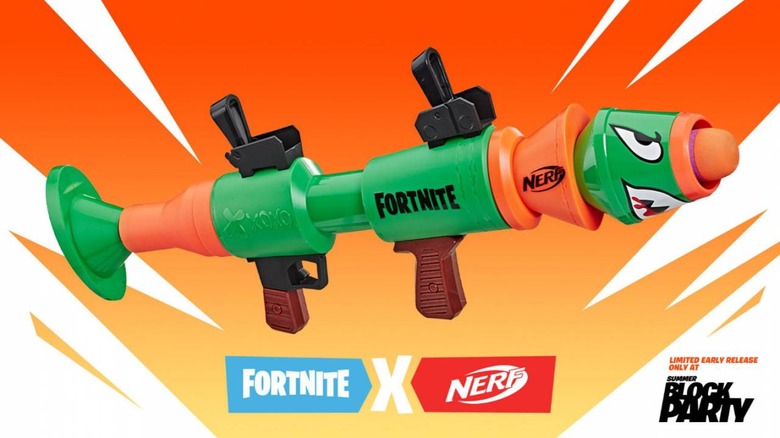 Months ago, Hasbro revealed that it teamed up with Epic Games to release a line of NERF and Super Soaker toys with themes based on popular weapons from battle royale game Fortnite. The items went up for pre-order initially, and a number of items are already available to purchase. In an announcement today, Epic revealed that one new NERF Blaster is scheduled for a limited early release, but it'll be hard to get.
One of the Fortnite Hasbro toys already available is themed after the game's Rocket Launcher weapon, but it comes in the form of a Super Soaker, which is a large water gun. The company plans to offer a NERF Blaster version of the same weapon that will shoot foam darts instead of water, and it'll be available early this summer at Epic's Fortnite Summer Block Party.
Epic revealed the upcoming Fortnite Summer Block Party in early May. The event is taking place in Los Angeles and will kick off tomorrow; the company started accepting pre-registration for tickets on May 10 and has been selling them since. The tickets start at $35 to get access to both days of the event.
In a tweet today, Epic revealed that it will make the NERF Rocket Launcher toy available as a limited early release at the event. No additional details were provided, but presumably this means it will have an inventory of the toy at its Summer Block Party where attendees can purchase the item.
Hasbro is already selling a number of Fortnite Blasters and Super Soakers, including ones based on the game's tactical shotguns in different styles, the assault rifle, hand cannon, silenced pistol, and even a couple oddities like a small llama shooter.