Fortnite Summer Block Party will happen in Los Angeles this June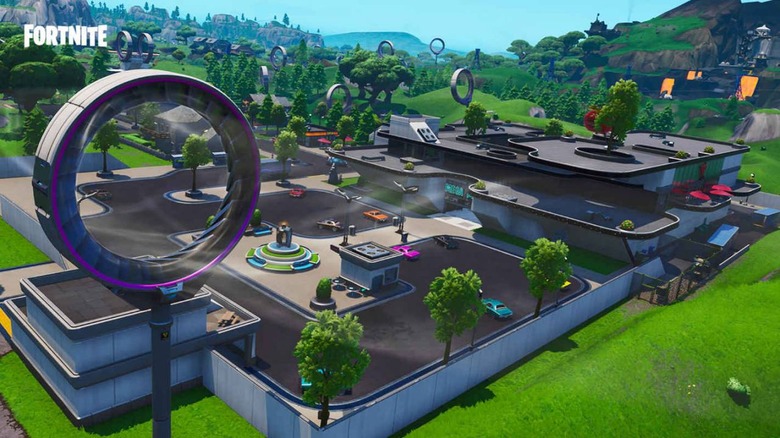 Epic Games will host its first ever Fortnite Summer Block Party this June, giving players the chance to gather together, meet their favorite streamers, participate in a tournament, and more. The event will take place at The Forum in Inglewood, California, which is located close to Los Angeles. Tickets will start at an affordable $35 rate; pre-registration is now available through Ticketmaster.
Epic announced its block party plan on May 10, stating that its event will run over the course of two days starting on June 15. Popular Fortnite streamer Ninja will be attending, as well as "Panic! At The Disco" singer Brendon Urie and a number of other streamers and celebrities.
Attendees will get to participate in the first Creative tournament, according to Epic, which says a total of eight team composed of four players each will fight each other "for fame" in a new game that was designed by a player specifically for this event. The Creative event will take place on the first day of the Summer Block Party.
On the second day, June 16, Epic will kick off the Fortnite Celebrity Pro-Am with players watching the battle live. Other event features will include the presence of multiple Fortnite characters, including the popular Fishstick and Peely, as well as games like ziplines, Fortnite Mini Golf, and there will be a Pirate Ship.
Epic says tickets will start at $35 and that sales will begin "soon." That price will get attendees access to both days of the event, including the Fan Festival and activities. People who want to attend will need to pre-register for the best chance at getting a ticket. Epic has launched its Ticketmaster Verified Fan site as part of its effort to prevent scalpers and bots from grabbing all the tickets.