Fortnite mystery anchor appears stoking Season 5 map rumors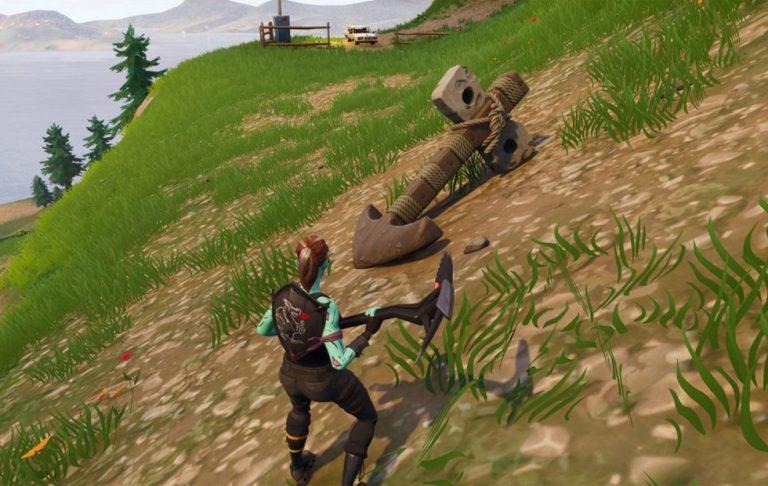 Following the recent rocket launch event in Fortnite, gamers are seeing a number of in-game changes, including new rifts and glowing circles. One of the latest changes is the sudden presence of a big rusty anchor, stoking rumors about an upcoming map refresh that may introduce a historic environment in the place of (or in addition to) the existing island.
The new anchor was spotted by players after a rift appeared recently between Snobby Shores and Greasy Grove. Though rifts are now found throughout the map, such as the large one in front of Lonely Lodge, this one came with a surprise, belching out the seemingly ancient artifact. The anchor new rests on the grass on land between the two aforementioned cities.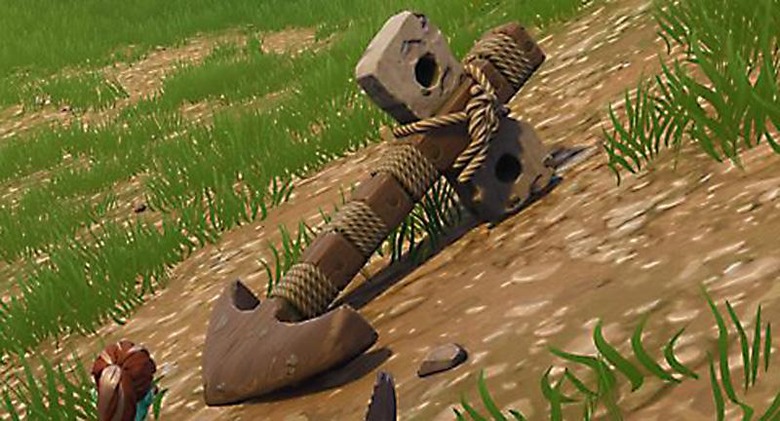 Details of the discovery come from Fortnite Intel, which shared the image of the anchor shown above. No one's sure what to make of the item at this time, though it seems likely to hint at what's coming in Season 5. Epic is wrapping up the final days for Fortnite: Battle Royale's fourth season
Given the number of tweaks and additions we've seen over the last several days, it's a safe bet that Epic will continue to tease gamers with new hints and in-game objects leading up to the fifth season launch. The company hasn't revealed what it has planned for Season 5, though recent rumors claim the island will be replaced with a historic map that includes pyramids.
Epic Games recently revealed plans to disable the Playground LTM on July 12, at which point it will make changes based in part on user feedback. However, the company plans to launch Playground in the future as a permanent addition to the game, giving players a private space where they can practice, creative, and have fun with friends.
SOURCE: Fortnite Intel