Fortnite Marshmello concert: Everything you need to know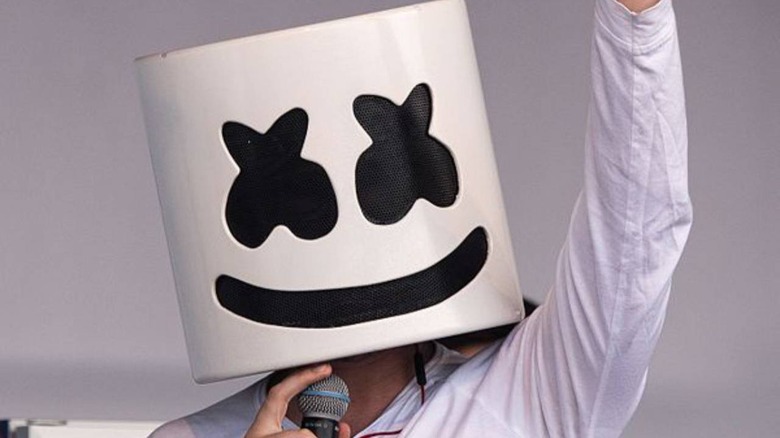 Electronic music producer and DJ Marshmello will be holding an in-game Fortnite concert, and we finally know some of the important details. Fans were already aware that the concert will happen in Pleasant Park, where Epic currently shows construction equipment and a partially built stage. The concert has appeared on DJ Marshmello's official tour schedule.
Epic has had a variety of in-game events, most of them revolving around big changes in the game's storyline. This one involving Marshmello is a bit different, though, instead involving a real life artist who will hold a virtual concert for fans and players. The entire thing will take place within the battle royale map's Pleasant Park destination, which is now listed as a tour city on Marshmello's website.
The concert will be taking place on February 2 — that's this upcoming Saturday. Additional details have appeared online, though, revealing that the concert will take place in its own special Limited Time Mode called "Party at Pleasant Park." The in-game event will start at 2PM ET — obviously players will need to be in Pleasant Park where the stage is set up.
At least based on the leak, the in-game concert's music and lights will be visible in the entire battle royale map, meaning players will get to enjoy it even if they aren't in Pleasant Park. Players don't have to worry about missing out if they're killed — Epic Games will enable respawning, according to the leak, so that players return if someone kills them.
Players can expect to have an optional bundle to download, at least according to the leak, that will feature a spray, pickax, and special Marshmello skin; there's no word on how many V-Bucks it will cost, however. It's a unique twist on the company's in-game event, though it's yet to be seen how popular this particular format will be among players.
Image by Stefan Brending under CC-by-SA 3.0