Fortnite is giving Ninja his own skin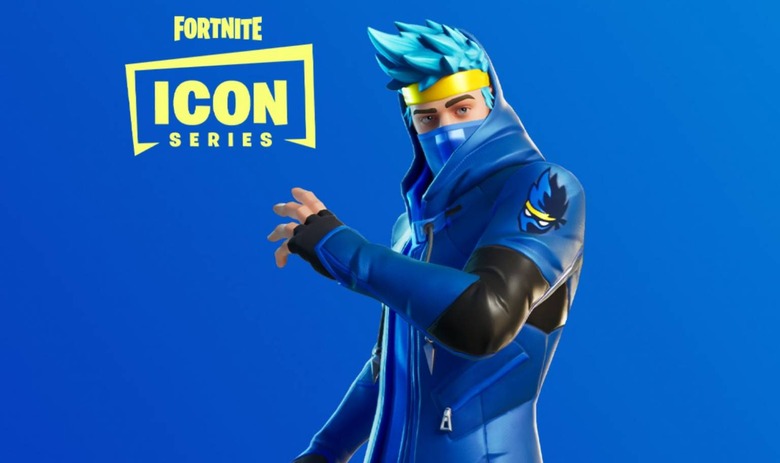 In regards to Fortnite's success on streaming platforms, there's probably no one who has contributed to that more the Tyler "Ninja" Blevins. Ninja established himself as the foremost Fortnite streamer early on, and when the game's popularity was on the upswing, he could be seen streaming to more than 100,000 people at a time. Indeed, Fortnite and Ninja seem to go together like peanut butter and jelly, so it should come as little surprise to learn that Ninja is being immortalized in the game.
Ninja has revealed that he'll serve as the basis for a new skin that will be available through Fortnite's shop. The skin will be available in the shop from Thursday, January 15th at 6 PM CT until Sunday, January 19th at 7 PM CT, giving you just over four days to pick one up.
I've dreamt of having a skin in Fortnite since I started playing the game. Today, my dream becomes reality. Get the Ninja Fortnite Skin in the Epic store Thursday 6 p.m. CST-Sunday 7 p.m. Don't forget to use code NINJA! #NinjaSkin #EpicPartner pic.twitter.com/xTn9UlbkGI

— Ninja (@Ninja) January 15, 2020
Over on the official Fortnite website, we learn that Ninja's new skin is the first in a series of skins based on Fortnite content creators. Officially dubbed the Icon Series, it seems that Epic is going all out with these skins – not only does Ninja's skin carry his likeness, but it'll also come with the Ninja's Edge Back Bling, Ninja Style Emote, and the Dual Katanas Pickaxe. Next up for the Icon Series are collaborations with Loserfruit and TheGrefg, so we'll keep an eye out for those.
It's been a big year for Ninja. In August, the streamer signed an exclusive contract with Mixer, leaving his massive following on Twitch behind in return for what we imagine is a lucrative deal with Microsoft. That signing prompted YouTube and Facebook to make similar moves, with Mixer itself later signing Shroud to a exclusivity deal as well.
Neither Epic nor Ninja say how much the Ninja skin set will cost, but we imagine it won't be much more than a standard promotional skin. If you're a Ninja fan, look for his skin to go live tomorrow.