Fortnite Is Getting Another Avengers Crossover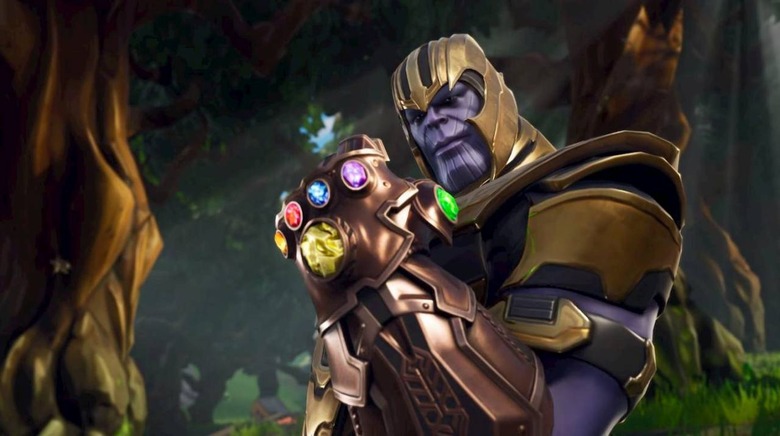 The next Avengers movie is on the horizon, and it looks like Fortnite wants some of the action once again. Epic has begun teasing an Avengers/Fortnite crossover that's apparently debuting later this week. This isn't the first time Epic has partnered with Marvel to do a crossover event, as the two companies launched one when Avengers: Infinity War premiered last year.
Back then, players had the chance to find the Infinity Gauntlet and play as Thanos in a special limited-time game mode. This time around, however, it looks like players will be taking on the role of superhero instead of supervillain, at least judging by the teaser Epic published to Twitter today. Have a look at the teaser below.
In it, we can see one of Fortnite's player character models dressed like Captain America, so at the very least, we can probably expect some Avengers-themed skins for the game. Beyond that, though, details of this crossover are basically non-existent. Epic's teaser does tell us when we'll learn more, though: April 25th, 2019.
That's this Thursday, one day before Avengers: Endgame is set to premiere in theaters. It's unknown at this point if the next Avengers crossover will go live on April 25th or if that's just the date Epic will reveal more about it, but in either case, we've only got a few days left before we find out.
It's always possible that in addition to whatever is new, we'll see the return of last year's Infinity Gauntlet LTM. That mode mostly played out like a standard battle royale match, though after a certain amount of time, the Infinity Gauntlet appeared on the map and whoever found it transformed into Thanos and gained special abilities. It was definitely a hit with fans, so don't be surprised to see it return later this week along with a new batch of content meant to promote Avengers: Endgame.