Fortnite Fortbyte #20 location is dictated by the Storm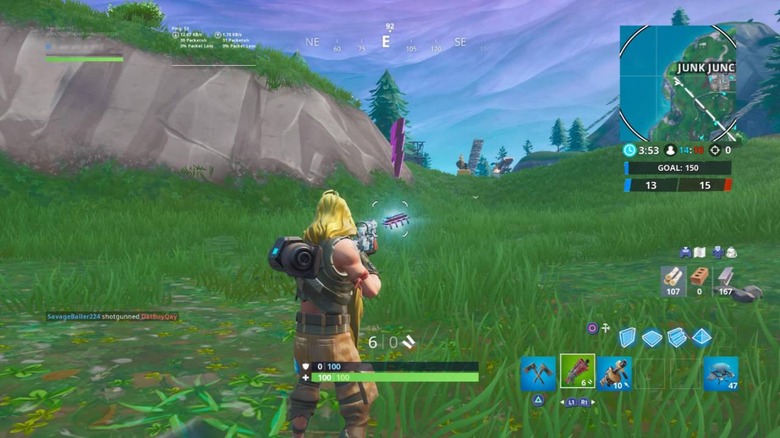 Epic has added Fortbyte #20 to Fortnite, enabling players to unlock a little more of the puzzle. Some Fortbytes are easy to collect — you just walk up to them and press the right button. Others are slightly harder in the sense that you can't grab them right when you find them unless you have the right emote or skin. Fortbyte #20 is completely different, though.
Fortbytes are collectible items that look like computer chips; they're only available to players who have the Season 9 Battle Pass and will reward any player who collects at least 90 of them with an exclusive skin. Some chips are unlocked through challenges, others simply by visiting the spot where they're located.
Players typically stumble upon new Fortbytes by chance — they may be hidden under items, behind walls, and other areas that aren't readily apparent. The new Fortbyte #20 is different — it appears at the center of any of the first three Storms and can be identified by the purple lightning bolt above it.
This makes it impossible for players to plot out their drop ahead of time by researching where the Fortbyte is located. Instead, you'll need to make your way to the middle of the circle where the Storm will stop and collect the chip there. You have the first three Storms to attempt this before you lose the opportunity during that match.
Though it won't be terribly difficult to find the Fortbyte chip, it will be tricky due to the number of other players who will also be rushing to the middle of the Storm circle. You'll likely have to battle to claim the chip, making Team Rumble the most appealing option for getting it — at least when you die the first time, you'll respawn for a second chance.