Fortnite for Nintendo Switch port possibly revealed in job listing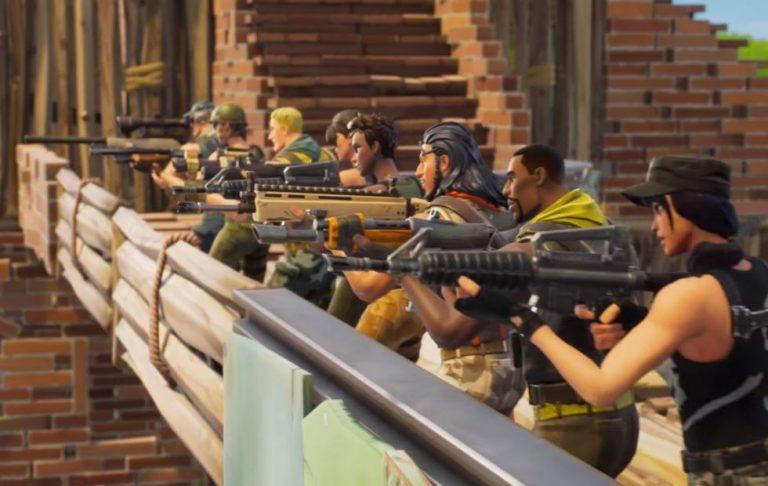 Epic Games may be planning to launch Fortnite, its hit battle royale game, on Nintendo Switch. A hint of the unofficial plans appeared in a job listing posted by Iron Galaxy Studios, the company that brought The Elder Scrolls V: Skyrim to the Switch. The job listing, which has since been edited to remove all references, made a mention of work on Fortnite.
Iron Galaxy posted a job listing seeking a "Director of Game Design" who will work in the company's Chicago office leading teams. In its description of the company, Iron Galaxy mentioned that it is known for its work on "Killer Instant, and Divekick; which are complimented by our technically superb Fortnite and Skyrim Switch ports."
Oops. No official announcement about a Fortnite for Nintendo Switch edition have been made, meaning Iron Galaxy likely just let the secret out early. The job listing has since been edited to remove that part about Fortnite; everything else remains quiet with no announcements from Epic Games or clarification from Iron.
Nothing else about the job listing hints at the Fortnite work, though it's hard to imagine there isn't a project in the pipeline at this point. We may hear an official announcement soon now that the secret is out, assuming the Switch edition actually exists.
The port isn't guaranteed, though, and it's possible the mention related to the mobile game instead. In that case, the mention may have been edited out because the wording indicated that the work was for a Switch port, not the mobile variant. However, an optimist may say that if the original text had referred to the mobile game, the edit would have clarified that rather than removing the info altogether.
SOURCE: GameRant