Fortnite Fall Skirmish Week 1 Details: Everything You Need To Know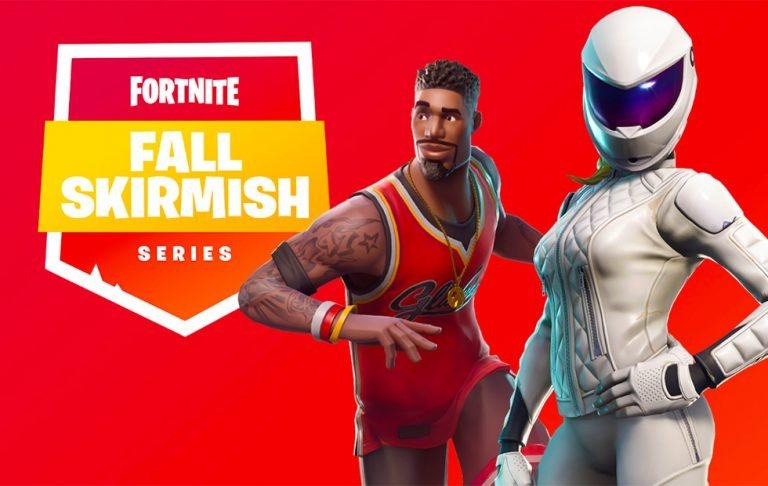 Tomorrow kicks off the first of many events under Epic Games' new Fortnite competition series Fall Skirmish. The company announced the new competition a few weeks back, later providing more details with the promise of an update when the first event neared. Now those details have arrived, with Epic revealing its Week 1 format and more.
Epic Games has kicked off a new competition system, according to the company, and it has new formats that each Fall Skirmish week will follow. A total of five clubs have been formed and more than 500 invited players have been divided up into each category. Over the event's six-week runtime, each player will be a representative for their club:

As the image above shows, Epic has clubs like "Bush Bandits," "Lucky Llamas," "Dusty Dogs," and even "Fort Knights." Each club gets points earned during weekly trial and high-skill events, with those points being awarded based on each player's skill.
A total of $4,000,000 in prizes will be awarded to clubs when the competition series wraps up, that in addition to the awards given to players. As for the format, Fall Skirmish Week 1 will involve two groups, the first playing at noon EST and the second at 4PM EST.
Duo teams that get a Victory Royale will receive +3 points, while second and third place gets +2, and fourth/fifth place gets +1 point. As well, 8 or more eliminations results in +3 points, six to seven eliminations results in +2 points, and four/five eliminations results in +1 points.
SOURCE: Epic Games