Fortnite expands Stranger Things tie-in with skins and wraps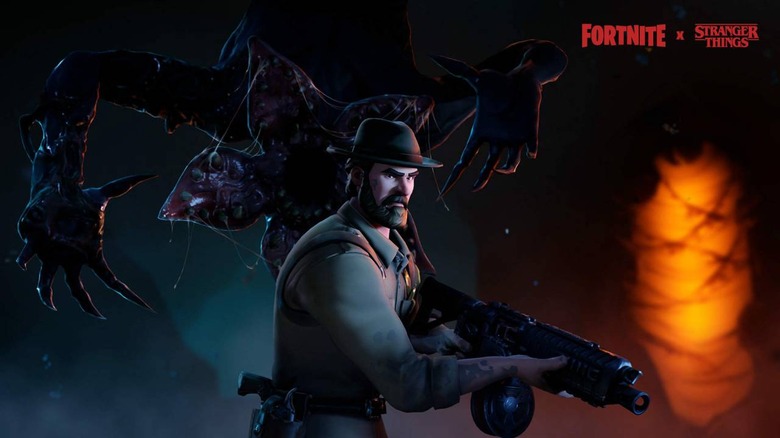 Following the appearance of portals in its Mega Mall destination, Fortnite's tie-in with Netflix's original series Stranger Things has expanded to include skins and wraps based on content from the series. The new content arrives in time to join the launch of Stranger Things season 3, underscoring Netflix's marketing effort for the wildly popular streaming TV show.
READ: Stranger Things portals appear in Fortnite
The first Fortnite x Stranger Things tie-in was the surprise appearance of portals leading to the Upside Down in the game's Mega Mall destination. Players weren't expecting the addition, making it a fun, confusing surprise that players can still find in the destination.
The portals don't do much — if you step inside of one, you'll pop out in a different part of Mega Mall and briefly enjoy a look at the other, darker dimension. The portals haven't disappeared in any other part of the battle royale island as of July 6.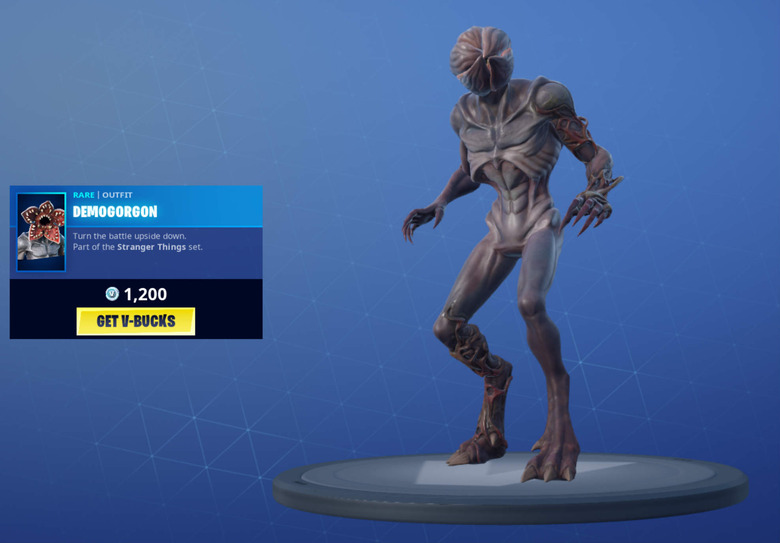 Epic again expanded its Fortnite x Stranger Things tie-in following the show's third season launch with the addition of two skins and one wrap: Chief Hopper, the Demogorgon, and an ivy wrap based on the Upside Down. All three of them were surprise additions, with the Demogorgon being the most surprising; many players in the game were caught off guard by the sudden appearance of an alien-like being.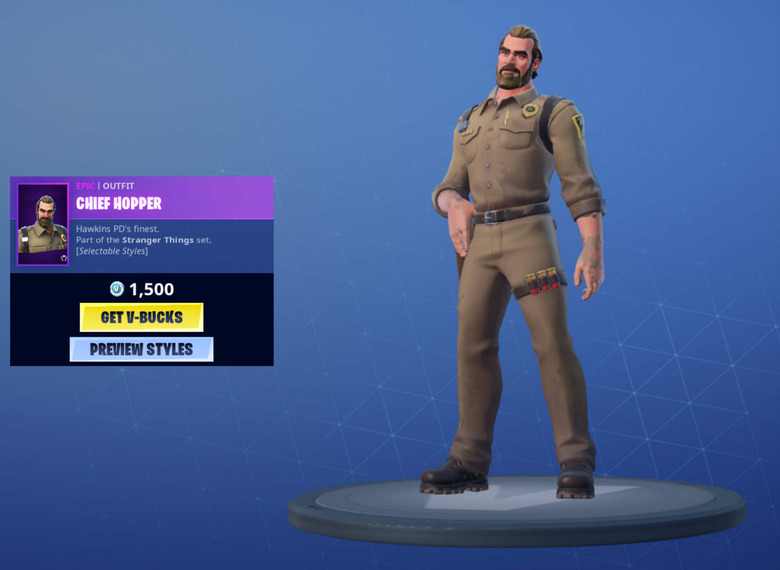 The Demogorgon costs 1200 V-Bucks, which is the equivalent of $12 USD; Chief Hopper costs 1500 V-Bucks, the equivalent of $15 USD; and the Ivy Wrap costs 500 V-Bucks, the equivalent of $5 USD. It's unclear how long these skins will remain in the Item Shop, and the bigger question is: will other Stranger Things offerings join them in the near future?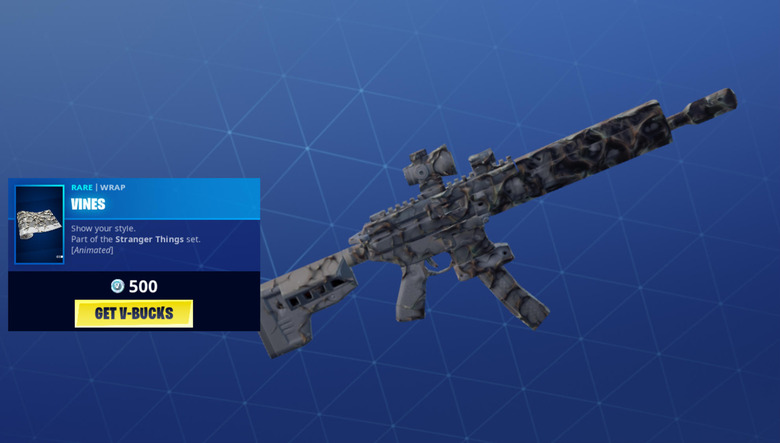 Epic managed to keep its Stranger Things tie-in nicely under wraps, which means there aren't any details about the deal available. It's unclear how big of a deal this is — whether we're looking at the full lineup or if there's going to be a much bigger expansion over coming days. The show's third season is now available to stream on Netflix.