Fortnite Is Getting A Winter-Themed Retail Bundle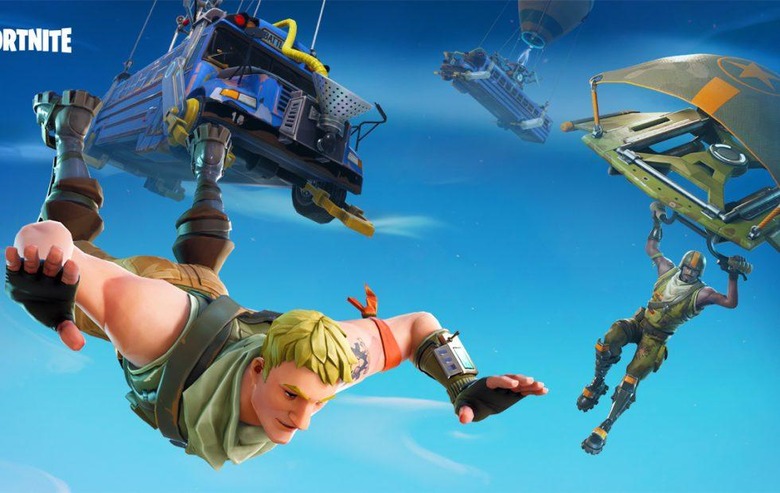 Though Fortnite is a free-to-play digital title, Epic has clearly been hard at work figuring out ways to make the game a draw at retail stores. The first product of these efforts is the Fortnite Double Helix bundle, which packages a few in-game goodies alongside a Nintendo Switch. Today, Epic announced the next retail offering for Fortnite, and it's the result of a team up between it and Warner Bros Interactive Entertainment.
Today, the two companies announced the Fortnite: Deep Freeze Bundle. This retail package will launch for the Nintendo Switch, PS4, and Xbox One next month, and it comes with a few winter-themed cosmetic. Those include the Frostbite outfit, Cold Front glider, Chill-Axe, and Freezing Point back bling. As with most of these other skin bundles (including the Double Helix Switch bundle), the Deep Freeze Bundle also offer 1,000 V-Bucks to use as you wish.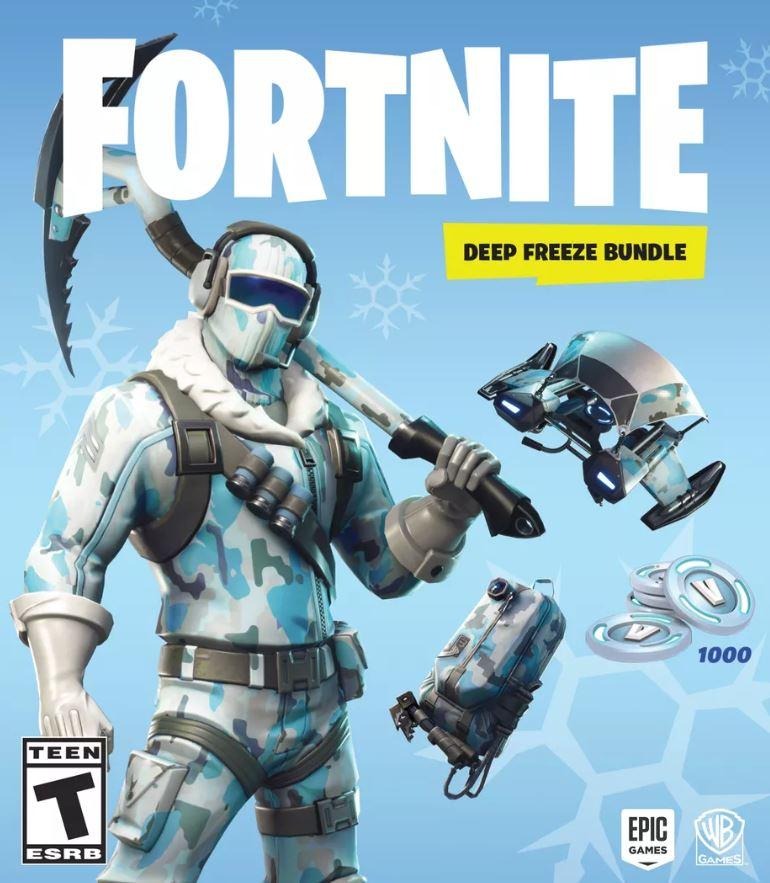 V-Bucks, of course, are Fortnite's in-game currency, and you can use them to buy a variety of cosmetics from the in-game store. You can also use those 1,000 V-Bucks to buy the Battle Pass for Season 6, which just recently got underway. Buying the Battle Pass is a good way to earn additional cosmetics, provided you can beat the multiple challenges it offers and level up your pass before the end of the season.
Even though this is a retail bundle, those of you playing on PC (or existing Fortnite players on other platforms) will have the option of buying the Deep Freeze Bundle digitally as well. We're not sure if the cosmetic items will be available separately or if you'll need to buy them all at the same time, but it sounds like it'll be the latter.
Warner Bros and Epic have announced a price of $29.99 for the Fortnite: Deep Freeze Bundle, so we can probably expect that those buying it digitally will have to pay that price as well. It's currently scheduled to launch around the world on November 13, 2018, so at least here in the Northern Hemisphere, it'll be here in time for the chilly winter months.