Fortnite challenge bug withholds rewards, but don't panic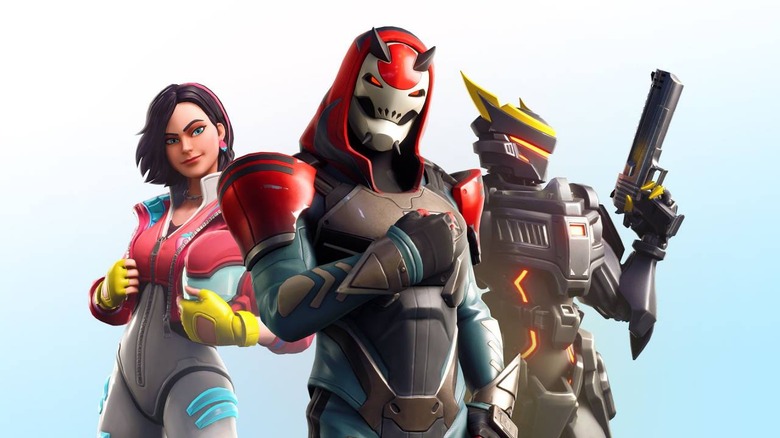 Some Fortnite players have experienced issues getting their rewards for completing certain challenges, and Epic Games acknowledged the trouble in a tweet on Tuesday. The team says it is aware of the problem and will make sure that everyone gets their earned rewards...you'll just have to wait for the team to come back from their break, the company explains.
The company said in a tweet on July 2, 'We are aware that some users are not receiving rewards from some challenge bundles.' There's no clarification about what 'challenge bundles' means, but the company does stress that players don't need to worry, saying, 'We apologize for the trouble, and will be properly distributing earned rewards once we are back from break next week.'
The same message was posted by Epic on the FortniteBR Subreddit, where one Epic employee clarified that this issue is 'directly related to the fortbyte issues. They are what is causing the mission system challenge rewards.' That statement indicates the current problem is related to the glitch that has prevented some players from claiming the #67 and #97 Fortbytes.
These newly unlocked fortbytes are easily obtained using the Retaliator Glider and by visiting the hidden location featured in the eighth loading screen. However, some players aren't even able to see the fortbytes, nevermind claiming them. The workaround at this point is annoying but effective: keep leaving matches and retrying in new matches until they finally appear.
Some players who purchased access to Save the World report that entering that game mode, then switching back to Battle Royale will also make the missing fortbytes appear. Otherwise, and out of desperation, some players have restarted the game and report that fixing the problem. If you don't get a reward you should have received amid all of this, hang tight — Epic says it will make sure you get whatever you earn.