Fortnite Battle Royale mobile sign-ups kick off for iOS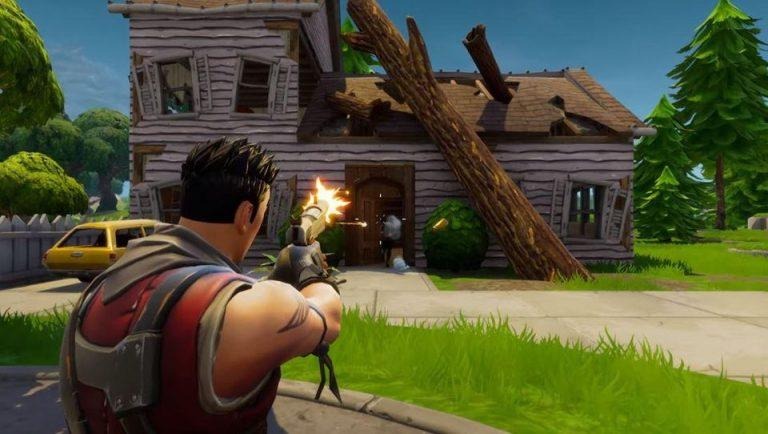 Fortnite has become a smashing success on PC, PS4, and Xbox One, and now the folks at Epic want to try their luck with a mobile version. Details of Fortnite: Battle Royale for iOS and Android first surfaced last week, and Epic has wasted little time in getting the ball rolling on this mobile release. Today, the company opened sign-ups to those who want to test an early version of the game, so it appears that this mobile port is further along than we thought.
While Epic is allowing iOS and Android users to sign up today, it seems that iOS players will get the game first. Still, an Android test is coming up within the next few months, so it's probably best to express your interest now, as you'll presumably stand a batter chance at getting in when the time comes. Over on iOS, on the other hand, it seems that Epic is looking to kick off this mobile test very soon, but assures users that if they don't get in with the first round of invites, there'll be other chances in the coming months.
Unfortunately, interest in Fortnite's mobile test looks to be very high, because Epic's sign-up site has been inaccessible for a little while now. At the time of this writing, Fortnite.com is down for a two-hour maintenance period, so you'll have to wait until the website is back up to sign up for the beta. According to Epic on Twitter, we should be coming up on the end of this maintenance period, so sign-ups should be active again soon.
There's a lot of curiosity surrounding Fortnite on mobile. While Fortnite isn't the first big Battle Royale game to go mobile – PlayerUnknown's Battlegrounds has a mobile version in China thanks to a partnership with Tencent – Fortnite's fast-paced gameplay seems like it would be a bad fit for touchscreen controls. When you consider the amount of building that high-level Fortnite players perform each game, it'll definitely be interesting to see how Epic compensates for mobile's sub-par control scheme.
Then again, it shouldn't come as much of a shock that we're seeing Fortnite make the jump to mobile. The popularity of Fortnite Battle Royale has skyrocketed over the past few months, so expect to see Epic bring it to every platform it can. We'll keep an ear to the ground for more, so stay tuned.