Fortnite Android app downloads limited to this list of phones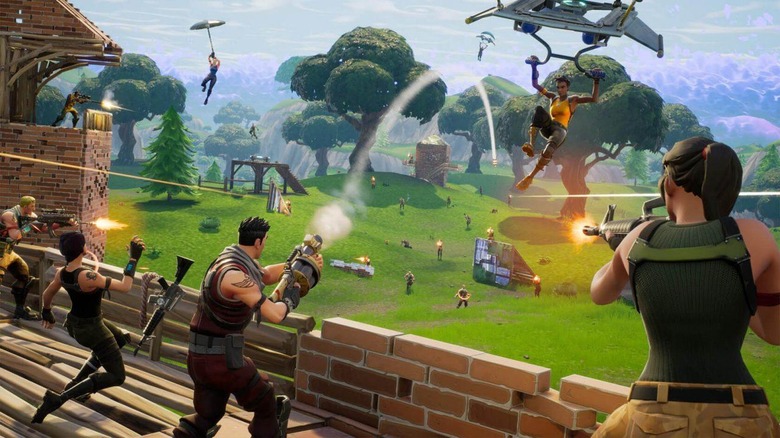 It's pretty safe to say that Fortnite has enjoyed a successful mobile launch, but there's one major piece that's still missing: Android support. Android users have been waiting for months to hear when the game will be launching for their preferred platform, but there's reason to believe that we're closing in on release. Epic has updated the Fortnite mobile site with a list of compatible Android phones, which suggests that it's nailing down minimum specifications for the game.
The changes were spotted by the folks over at
, which notes that the
now asks users to pick their Android device. The list is rather extensive, with devices from many major Android manufacturers present. Have a look at the list below:
Google Pixel 2 / XL

Huawei Mate 10 / Pro / Lite

Huawei Mate 9 / Pro

Huawei P10 / P10 Plus / P10 Lite

Huawei P9 / P9 Lite

Huawei P8 Lite (2017)

LG G6

LG V30 / V30+

Motorola Moto E4 Plus

Motorola Moto G5 / G5 Plus / G5S

Motorola Moto Z2 Play

Nokia 6

Razer Phone

Samsung Galaxy A5 (2017)

Samsung Galaxy A7 (2017)

Samsung Galaxy J7 Prime / Pro / 2017

Samsung Galaxy Note 8

Samsung Galaxy On7 (2016)

Samsung Galaxy S9 / S9+

Samsung Galaxy S7 / S7 Edge

Samsung Galaxy S8 / S8+

Sony Xperia XA1 / Ultra / Plus

Sony Xperia XZ / XZs / XZ1
There are a lot of devices on that list, but there are some notable phones missing from the it as well. The Essential Phone is nowhere to be seen; neither is the LG G7 ThinQ, despite the fact that the G6 and the V30 are both supported. There also isn't a single HTC device on the list, which is definitely a little strange given the company's recent Android releases.
It's possible, of course, that this is just a partial list and more phones will be added to it over time. Right now, clicking on any device simply takes you to a new page that says "Android devices are not yet supported. When they are, we'll email you," so it's possible that Epic is simply filling out the list with devices it knows will run Fortnite as it tests the game on others.
While we still don't know when Fortnite will launch, recent rumors indicate that release is coming up. Last week, we heard that
Fortnite for Android could launch alongside the Galaxy Note 9
and be exclusive to the device for 30 days. Earlier today, we heard that
Epic might require users to download a Fortnite APK
instead of putting it up on the Google Play Store, so there's definitely been a lot of talk about Fortnite on Android lately. Hopefully that means release is imminent, so stay tuned for more.