Fortnite for Android might be a timed Galaxy Note 9 exclusive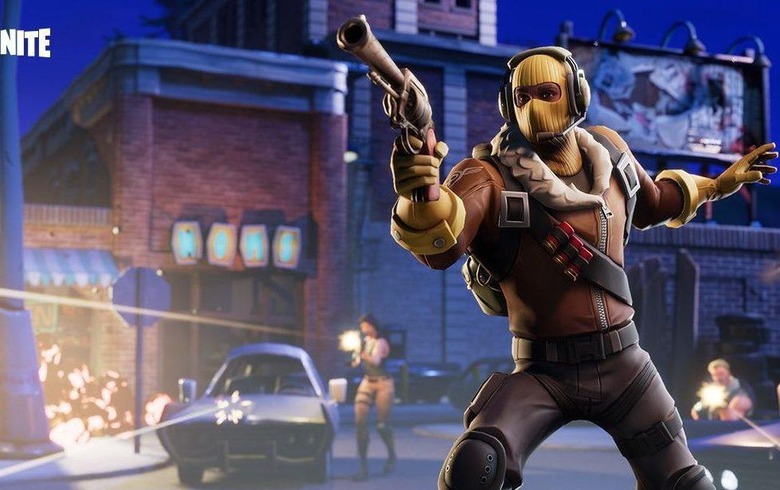 Mobile gamers have been waiting quite some time for the Android version of Fortnite. While invites for the iOS version first started rolling out in March, the Android version still doesn't have a release date. Epic has said that it'll be launching sometime this summer, and today we're learning that its release could coincide with the launch of the Galaxy Note 9.
In fact,
reports that Epic and Samsung have teamed up to make Fortnite a Galaxy Note 9 exclusive for 30 days after release. That's what an unnamed source says about the matter, at any rate, but this rumor is one that makes a lot of sense. After all, it's easy to see Fortnite fanatics who are in the market for a new phone anyway opt for the Galaxy Note 9 to get early access to the Android version of the game.
9to5Google figures that Samsung is lining up a late August release date for the Galaxy Note 9, which is a fair assumption given that its reveal event is happening on August 9. That means all other Android users (or at least the ones with a phone that supports Fortnite) would gain access to the game sometime in late September. Again, this is all assuming that this source's information is accurate.
Samsung and Epic's partnership might extend beyond just an exclusivity deal. The company will apparently offer a promotion that grants somewhere in the area of $100-$150 worth of V-Bucks (Fortnite's in-game currency) to those who pre-order a Galaxy Note 9. If you're going to pre-order a Galaxy Note 9 but you're not interested in the V-Bucks, there will also be a package that nets you a set of wireless AKG headphones.
As always, you should take what you read here with a grain of salt, because nothing is official until Samsung says so. Still, it makes a lot of sense that Samsung would want to partner with the most popular game around to promote its new phone, so don't be surprised to see it announce a deal similar to the one described here next month. We'll find out whether this rumor is accurate or not in just a couple of weeks, so stay tuned for more.