Fortnite 14 Days of Summer event: Everything you need to know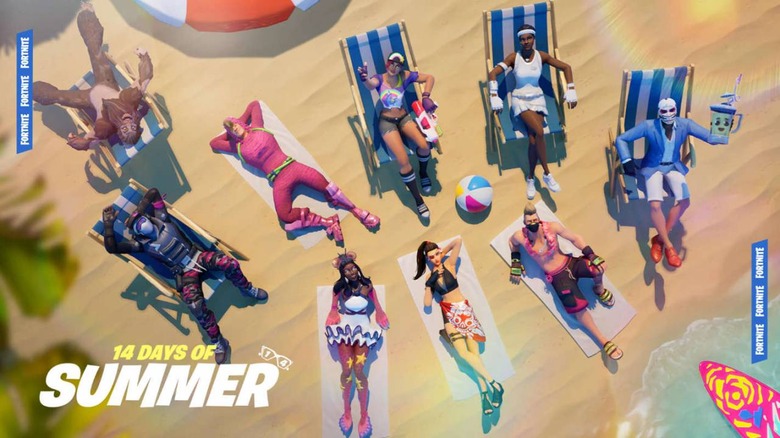 Epic launched Fortnite's "14 Days of Summer" event on Monday, kicking off two weeks of challenges and fun for players of the battle royale game. The event will bring something new each day over this week and the next, including daily opportunities to play with vaulted weapons. If you're not sure how this event works but want to maximize what you get from it, read on.
The Fortnite 14 Days of Summer event is live in both the battle royale and Save the World game modes, though battle royale players are getting the most attention. On each day of these two weeks, Epic will unvault a single previously vaulted weapon in the battle royale version of the game.
This unvaulted weapon will be available to play with for 24 hours, after which point it will go back into the vault. As well, the huge list of previously leaked Limited Time Modes will be going live during 14 Days of Summer, including 'Loadout Swap Squads,' 'Strategic Structures Squads,' 'Arsenal Solos,' 'Wick's Bounty Duos,' and more. The full list of LTMs can be found here.
During this event, Epic will also be offering a daily challenge and a free reward (meaning you don't need the Battle Pass to get it). As well, players will find new outfits and other goodies in the Item Shop.
Beyond battle royale, Fortnite Creative will get a new featured island every single day, plus Save the World will receive new quests daily and 'summer freebies' in the shop. Completing these daily quests will earn players Summer Tickets; completing 14 of them will unlock a new explosive — but otherwise unspecified — weapon.