Formula E Concludes Inaugural ePrix In Beijing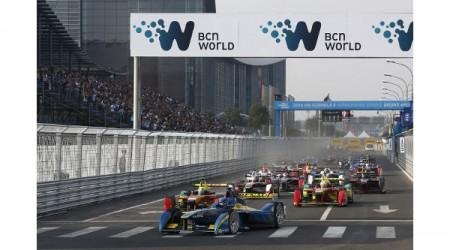 Just because you're environmentally conscientious doesn't mean you'll have to miss out on motorsports. For those with eyes set on electric vehicles, Formula E is the place to be to see how this new breed of automobiles can be trailblazers, figuratively and, in this case, literally.
Formula E is the world's first fully-electric racing series, with its first season happening from September this year all the way to June 2015. The series will take place around 10 of the world's leading cities, with this first one held in Beijing, China. Lucas di Grassi of team Audi Sport ABT took top spot after racing past Nicolas Prost and Nick Heidfeld, who lost their lead when they crashed during the last corner of the track.
Showing just how serious Formula E is about the electricity used for its races, three drivers were handed time penalties for exceeding battery consumption. For example, German racer Daniel Abt was penalized for using 28.2 kilowatts of the available 28.0 allocation for each car. The EV racers use glycerol, touted to be the pollution-free and odorless substitute for conventional fuel.

Getting in with the times, Formula E has its own mobile app, developed by 360 Racing. The app has your usual news, standings, and even videos that Formula E fans would need to keep track (no pun intended) of the series anywhere, any time. Perhaps of more interest to technology lovers will be features coming later this year, which includes 360 degree onboard cameras powered by Qualcomm's Snapdragons, live timing, and race telemetry.
The next round of Formula E season 1 will take place in at Putrajaya Malaysia starting November 22.
SOURCE: Formula E