Former Pixar and Siri developers join up for ToyTalk to make Teddy speak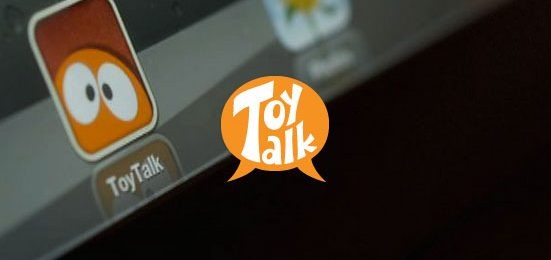 It's time for a new kind of app for the smart universe, on that focuses on the child in you – or your child, of course – and brings your toys to life with augmented reality: it's ToyTalk! The three folks behind this project were all formerly at Pixar in different positions – Martin Reddy was a lead Software Engineer, Oren Jacob was CTO, and Bobby Podesta was a supervising animator, and with their combined expertise, we're about to see speaking toy enter the smart space. The whole project is set to launch at the start of 2013, but just today they've released their first cinematic trailer.
Martin Reddy is currently the CTO of ToyTalk and was also (in addition to working at Pixar) part of the team building geospatial visualization technology at the Artificial Intelligence Center at SRI International. SRI is the group that created Siri, the personal assistant software that currently lives in the iPhone and the iPad. This team also has Renee Adams, currently ToyTalk's head of operations – Adams worked for several years at Apple working on logistics and retail operations. ToyTalk's "Senior Speech Scientist" is Brian Langner, Carnegie Mellon PhD.
Though that's not the entire team they're working with, you can start to form a picture of the final product: artificial intelligence for kids. And not just that – applied to the toys that the kids own and play with on the daily. Have a peek at the trailer they've created to see what they've been cooking in the lab.
Sound like a strange enough situation to be excellent to you? We'll be finding out more on this app – and the ecosystem that surrounds it – sooner than later! Stick with SlashGear to see the whole situation unfold as it unfolds – it's going to be a good time!