Form 2 brings pro 3D printing to your home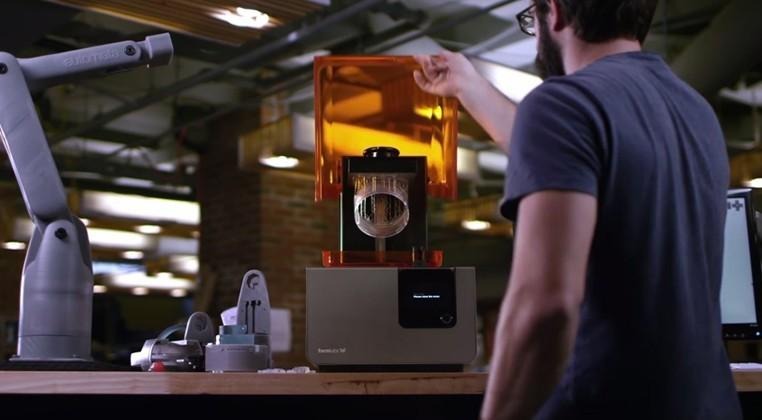 The folks at Formlabs have created a 3D printer they think can bust open the market for the everyday citizen. This is the Form 2, a 3D printer made for your desktop. Your actual desk's top, not just your desktop computer. This machine works with a new integrated resin system for top-notch cleanliness, a new peel mechanism and heated resin tank for super detailed printing and bits and pieces of large prints. While this printer may seem small, it's Formlabs' biggest.
This is the third in a line of SLA (Stereolithography) printers made by the same company. They started their business with a Kickstarter – now they've got a machine made to take on the bigger market. A market they had a hand in growing over the past several years.
As you'll see Formlabs suggest in the video below, this is a follow-up on the "best selling SLA 3D printer" in the world. This version of the device takes what the makers have learned with the last two models and amps up the excellence.
They've boosted the build volume of this machine by 40% and have added "automatic" resin refills as well.
This version of the device has better resolution than past models and works with "smarter" prints, too. You're looking at what may be the most affordable, yet high-quality, 3D printer on the market – just as soon as it gets there.
This device will cost you $3,499 USD and can be pre-ordered from FormLabs website now.