Forget 3D printing: Carvey 3D wants to domesticize the CNC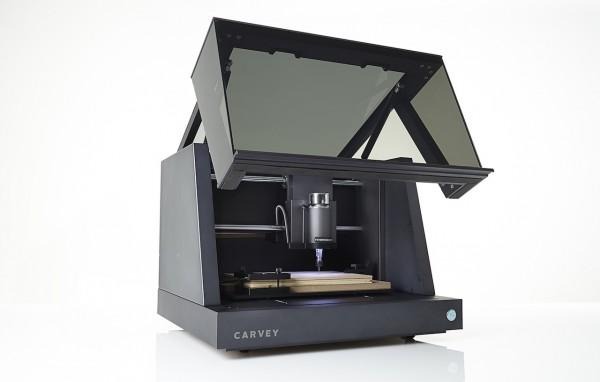 3D printers aren't exactly rare beasts these days, even those intended for your table-top, and so you need to do something different if you want to stand out in the space. Inventables believes its done just that with Carvey, not so much a 3D printer as a 3D carver, domesticating the same sort of CNC processes as big-name firms use to craft laptop casings, unibody smartphones, and jewelry. With a custom carving app, and the ability to machine everything from cork and wax through metals like copper, brass, and gold, and even carbon fiber and circuit boards.
Just as 3D printers have come a long way in improving usability and convenience, replacing confusing industrially-focused software with more consumer-friendly alternatives, so Carvey promises its own easy app.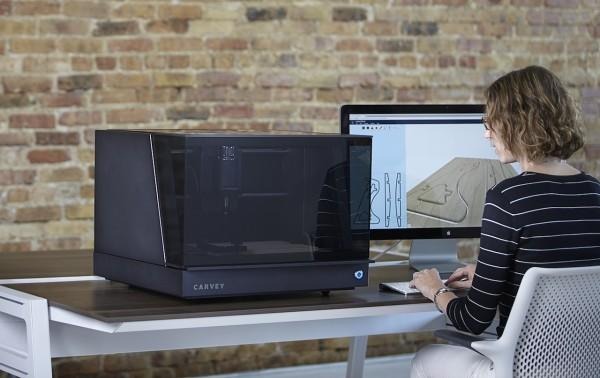 Easel, Inventables' home-grown design software, takes a 2D design and then flips it into a 3D carving pattern. Run in a browser, it can be used to create a new graphic or import an existing one; Inventables showed just how easy that was by running the SlashGear logo through the software and spitting out a carved brass wax stamp.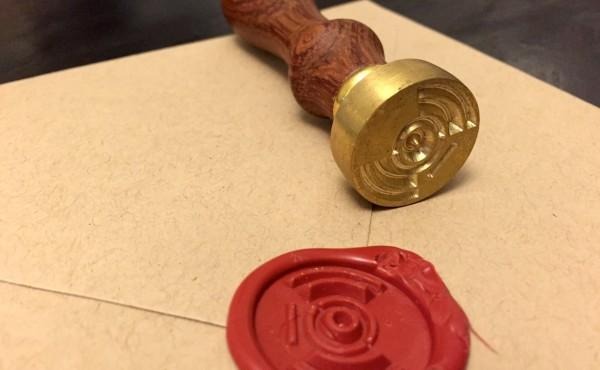 "We imported the SlashGear logo into Easel," the company explained to us, "chose "Brass" from the built-in material library and clicked Carve."
Carvey won't just work with Easel, and does in fact support various CAD/CAM and machine-control apps. Still hooking up via USB and diving straight in is probably going to be one of the most appealing aspects of the carver, particularly since the results won't be just the usual plastic trinkets most 3D printers spit out.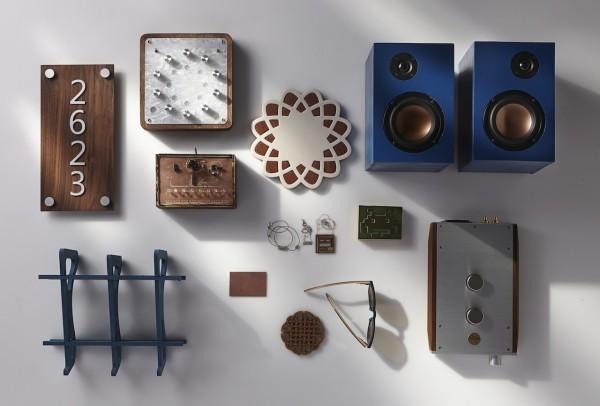 The carver itself supports automatic calibration, and all the bits are color-coded for easy setup. LED lights in the case show where, exactly, it's up to in the carving process, and Inventables claims the whole thing is so quiet that you can hold a phone call while it's busily working.
As for the materials supported, there's hardwood and software for things like walnut, mahogany, pine, and balsa, along with cork, plywoods, and MDF. Soft metals, such as aluminum, copper, brass, silver, and gold are supported, together with acrylic, Corian, PVC, and other plastics.
Waxes and foams can be run through the carver too, plus linoleum and other stamping materials. The work area inside is 12 x 8 x 2.75 inches, and Carvey has a resolution of 0.001-inches.
Carvey is up on Kickstarter today, looking for $50,000 but – only an hour or so in – already three-fifths of the way there. The funding stops November 20th, with deliveries expected to kick off in September 2015; you'll need to back at $1,999 or above if you want a unit.
SOURCE Inventables