FordVR app lets you experience car races in your bed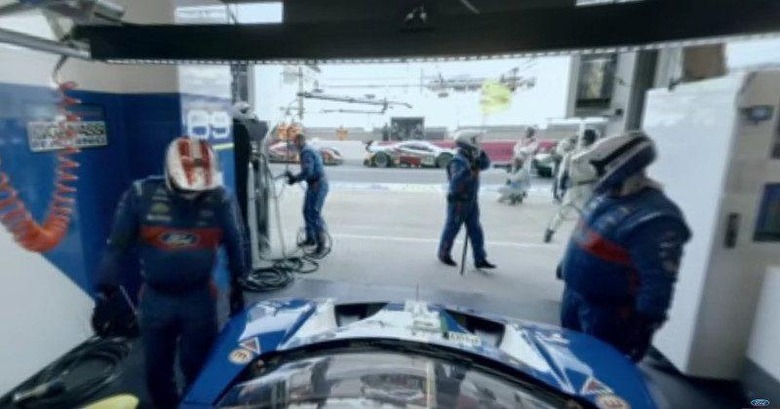 Today's virtual reality technology is allowing people to vicariously experience sights, sounds, and places they would never otherwise get to experience, either because of distance or safety. Or both. Like car racing. Every car enthusiast has probably dreamt of what it feels like to be inside of one. Well, now they can. Sort of. Utilizing Oculus' fancy new WebVR technology, the FordVR app for iOS and Android lets anyone experience the car maker's history moments in racing, right from the safety and comfort of their homes.
Not everything that Oculus revealed at its Connect 3 Conference was exclusive to the Oculus Rift. It was kind enough to launch a new platform that allowed content creators to weave interactive 360-degree videos for viewing anywhere, be it the Web, smartphones, or, of course, the Oculus Rift. This, is WebVR.
Ford was utilized this technology to bring its historic moments in racing history, starting with its return to Le Mans after a 50-year vacation. That content was eventually joined by "World Rallycross with Ken Block and Andreas Bakkerud" last month.
WebVR content like those in the FordVR app is more than simply watching 360-video content on YouTube. It allows more interaction with users who can choose among options presented within the video itself.
Depending on how the publisher sets it up, you won't even need an Oculus Rift to enjoy all the adrenaline pumping content. In the FordVR's case, you don't even need a VR headset, though one is definitely preferable. You can also view the content from a web browser, as long as it supports WebVR.