Ford's Active Noise Control works like noise-canceling headphones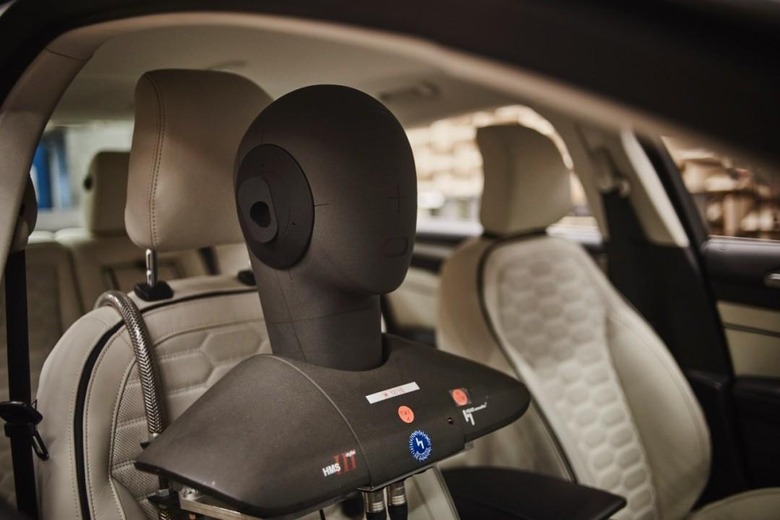 Ford has detailed its Active Noise Control system, likening it to conventional noise-canceling headphones in its functionality. The system, which will debut in the Ford Mondeo Vignale, uses sound waves to cancel out other intrusive sounds, such as noise coming from the engine or wind. In due time, the auto maker will roll out this technology in some of its other models, though the company did not elaborate on those plans.
Noise-canceling headphones are often used during a long journey — a train or bus ride, for example, where sounds from the road, vehicle, and other passengers all compete to make the trip miserable. Noise-canceling headphones block out that noise, and Ford has taken that to heart, using it as the foundation for its own noise-canceling system.
Active Noise Control works with three microphones embedded within the model's cabin. These microphones pick up noises that are coming from the transmission and engine, and the related cancelation system then counteracts against those noises using sound waves delivered through the audio system. This doesn't interfere with any music that may be playing, however, nor with conversation between passengers.
As far as the Ford Mondeo Vignale itself goes, the model also features acoustic glass for aiding in reducing unwanted ambient noises. The engine bay is insulated with foam instead of fiberglass to keep powertrain noise transfer down, and there's underbody soundproofing, wheel arch liners, and more to cut down on other noises. This particular model is produced in Valencia, Spain, and will be rolled out in Europe.
SOURCE: Ford