Ford's Transit Connect is much more than just a van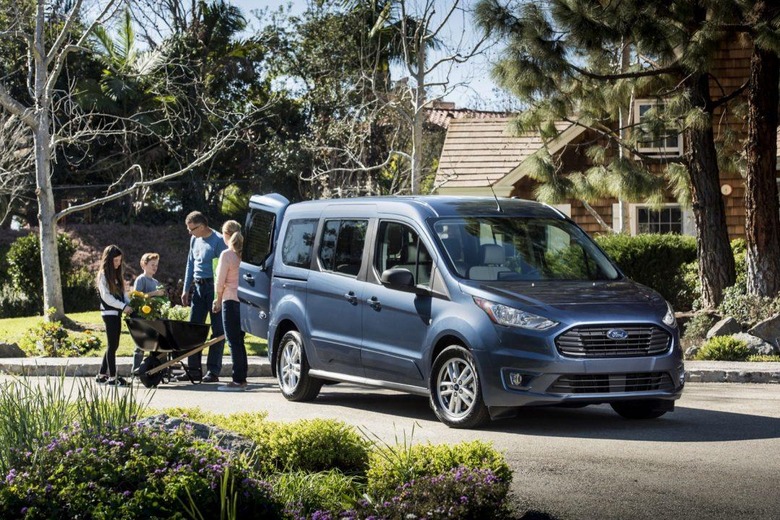 When is a van not a van? When it's an affordable Ford family-carrier targeting Baby Boomers with misty-eyed memories of old nameplates. The American automaker has resurrected the Ford Transit Connect Wagon brand for a whole new seven-seater, and it looks set to challenge two of the industry's current obsessions: Millennials and SUVs.
Indeed, unlike the industry's usual obsession with Millennial drivers, this one is for the 50+ bracket. Nonetheless, even with that targeting in Ford's message, the 2019 Transit Connect Wagon could well find favor among younger families too. Based, as the name suggests, on the Ford Transit van, there'll be not only space for hobbies, kids, or grandkids inside, but a range of new engines at the front.
That includes a brand new 1.5-liter EcoBlue diesel, which Ford says should be good for 30 mpg on the EPA's highway run. Alternatively, there's a new 2.0-liter four-cylinder gas engine with direct injection. That has Auto Start-Stop as standard, and like the diesel will be paired with a new 8-speed automatic transmission.
Ford isn't saying quite how much either variant will cost at this point, but it is talking up the affordability in general. According to the automaker, it expects the 2019 Transit Connect to be one of the most affordable seven-passenger vehicles on the market in the US when it arrives at dealerships. That offers up an unusual challenge to what has been one of the most enduring segments of the past few years.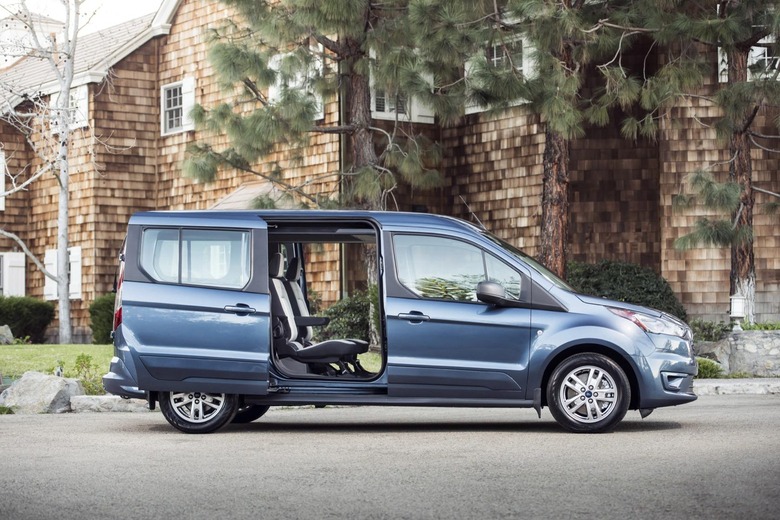 While sales of sedans and other body types have stumbled, SUVs and crossovers have proved more than popular among new car buyers. Typically, owners praise the flexibility of their design and cargo capacity, along with the higher-than-average seating. It's a skew that automakers have been happy to accommodate, too, with the mass-market names rolling out numerous sizes of model from tiny crossovers through to vast seven or eight seaters.
Meanwhile, companies more commonly associated with luxury and sports cars have added SUVs to their ranges too, often finding the new, larger models quickly come to eclipse sales of their traditional cars. Jaguar, for example, bucked its historic trend with the F-PACE SUV in 2016, only to see the luxury crossover become the best-seller in its line-up. The new 2019 Jaguar E-PACE we drove recently is expected to quickly enter the top three of the automaker's best-sellers, though some industry experts predict it could well overtake the F-PACE entirely and become the most popular of Jaguar's cars.
Nonetheless while crossovers and SUVs have found popularity, they've also generally settled on premium pricing. That's both the case in the dealership, where the bigger cars tend to be more expensive than sedans and hatchbacks, and at the pump. The larger, heavier vehicles typically prove more thirsty, even if they're not carrying the full complement of which they're capable.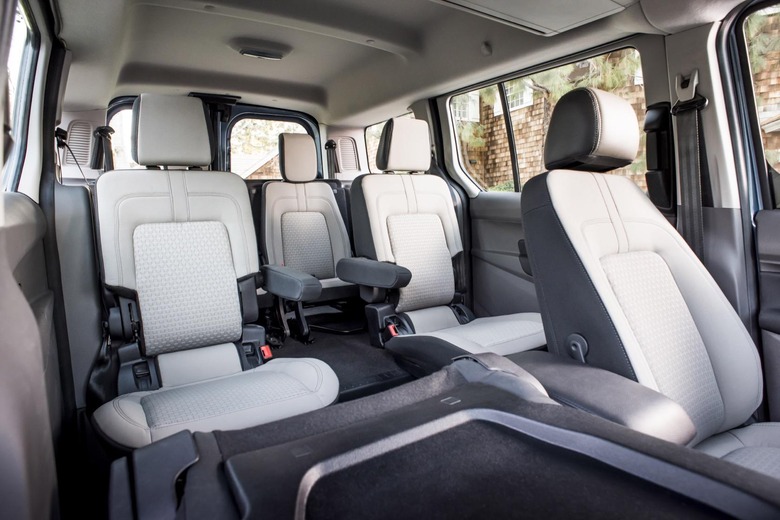 Ford's strategy with the 2019 Transit Connect, therefore, is a cunning one. Finding a seven-seater that isn't a huge minivan or an SUV in the US is tough, given the country's ongoing antipathy toward wagons in general. Similarly, finding an affordable way to transport that many people is also tough. While SUV and crossover sales are unlikely to go anywhere, at least not any time soon, there's almost certain to be a market out there among drivers needing seats but not wanting to cough up the levels of cash a sizable truck would demand.
If the Transit Connect has ambitions in redirecting SUV sales, it also bucks the trend in terms of audience. Ford is explicitly targeting a demographic that, for the most part, automakers have been happy to let simmer unchallenged for some time now. The market-wide fear that younger drivers will give up on car ownership altogether has arguably led car-makers to neglect their more willing customers.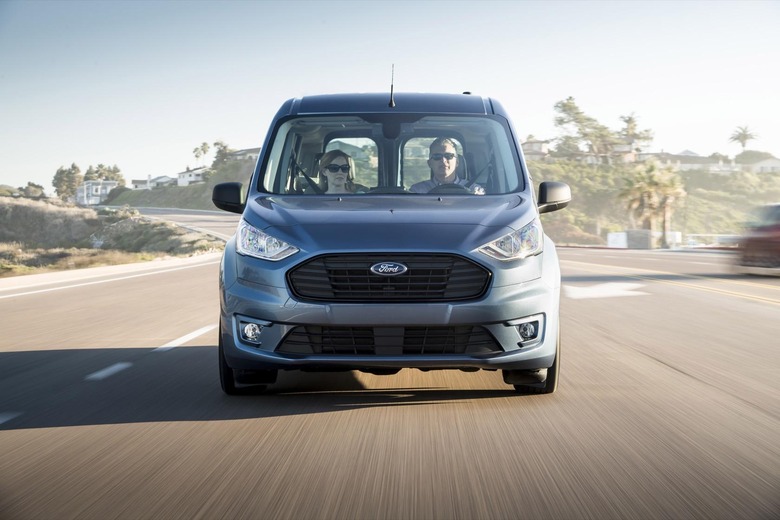 While coaxing Millennials out of ride-sharing and off public transit might be a perennial focus for the auto industry right now, in reality there's still plenty of hay to be made from Baby Boomers. The 50+ demographic is – at 111 million people in the US – still bigger than both the Millennial and Gen X categories, at least when compared individually. Meanwhile, research by AARP suggests that, far from the lease reluctance of their younger counterparts, one in three Boomers is planning to pick up a new car within the next three years.
Many of the messages that would once have been attached to crossovers and SUVs, about flexibility, cargo capacity, and practicality, are now being attached to the new Transit Connect. And, while Ford may not come out and say it explicitly, downsizing from larger, gas-guzzling vehicles to something more frugal and easy to park is a known priority among older demographics.
What seems on the face of it to be a simple van conversion, therefore, arguably has far more importance for the state of the industry today. SUV and crossover sales continue to flourish, but the margins they command mean automakers like Ford are arguably bypassing buyers on a tighter budget. Those customers are instead likely to head into the used marketplace, something all of the car companies are keen to curtail as investors watch closely at new car sales. The 2019 Ford Transit Connect may look like a compact van, but it's carrying a whole lot more weight than you might first expect.