Ford to correct Fusion and Escape overheating issue with software updates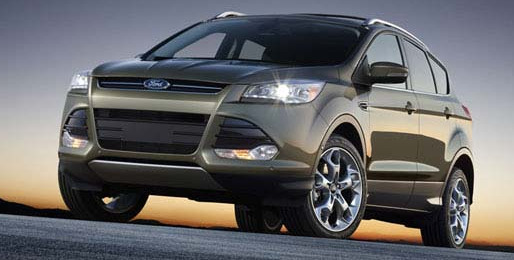 Ford has been in the news quite a bit lately, with reports of recalls, malfunctions, and questionable gas mileage estimates, among other things. On December 1, we reported that Ford had initiated a voluntary recall of select 2013 Escape and Fusion vehicles due to issues with engine overheating, which could result in fire. Now, a little over a week later, the company has announced that the problem has been identified and will be corrected with software updates.
The overheating problem is caused by an issue with the cooling system, which was not capable of recognizing and adjusting to loss of pressure. To correct this issue, Ford will issue a series of software updates specifically for the cooling system, which it says will fix the issue. The problem, according to the press release, was identified by a "cross-discipline engineering team."
The Ford Group's Vice President of Global Product Development Raj Nair offered this statement. "We remain absolutely committed to continuously improving and providing the highest-quality vehicles to our customers. When a potential issue is identified, we act promptly on behalf of our customers, as we did this time."
The recall only affects Fusion and Escape 2013 SE and SEL 1.6-liter models sold in the United States and Canada. While waiting for the updates to be released, owners are encouraged to take their vehicles to their local Ford dealership to get alternative transportation (for free) until the problem can be corrected. Continuing to drive one of the recalled models could result in an engine fire.
[via Ford]