Ford recalls Fusion and Escape due to spontaneous engine combustion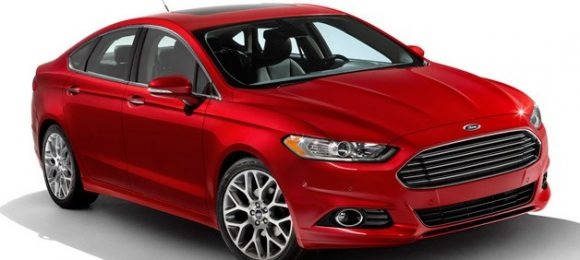 The Ford Motor Company has been forced to recall over 70,000 Ford Escapes and nearly 16,000 2013 Ford Fusions due to an issue with overheating that may cause the cars' engines to catch on fire. The recall is only for select models that were sold in Canada and the United States. This comes after several other recalls Ford has had in the recent past.
The recall is for Fusion SEL and SE models with the 1.6 liter engine, and the Escape SEL and SE models. Other Fusions and Escapes aren't included. This is due to drivers reporting that their engines were giving them various warnings about overheating. "Engine over temp, stop safely" and "Engine Power Reduced to Lower Temps."
Director of Ford's Automotive Safety Office offered this statement. "We have identified an issue and are taking actions in the best interest of our customers. It is important that affected customers not ignore this recall and contact their dealer as soon as possible. While we recognize the inconvenience recalls cause our customers, we are taking these actions on their behalf to help ensure their safety."
No injuries have been reported in relation to the engine problem. Unfortunately, there's no repair solution in place yet, but owners can get a replacement vehicle in the meantime through their local dealer. When Ford does roll out a fix, the owners will be notified so that they can bring their car in for service. Recently, Ford has also had to recall various 2013 Escape vehicles due to coolant and fuel leaks and issues with the carpet messing with the pedals.
[via WSJ]