Ford Sync Destinations app connect allows connectivity to Sync on the go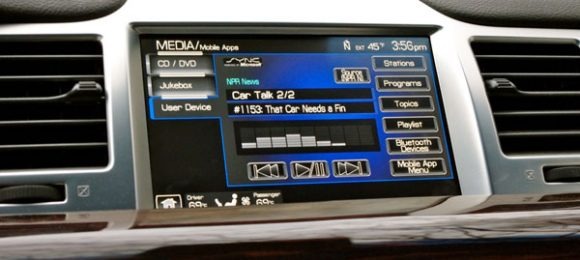 Ford has announced a cool new feature for Sync called Sync Destinations. Destinations uses the connectivity from your smartphone to provide services like turn-by-turn driving directions, destination downloads, and traffic details. Sync Destinations is compatible with Sync AppLink as well.
The AppLink feature allows the driver to control some of the apps on their smartphones using their voice. The Destinations app is free to download and use for drivers with Sync vehicles that are compatible. Once the driver picks their route, they can use the Destinations app to shoot the directions over to their car or truck.
The directions go to the cloud-based Sync services account and then to the car. The latest update to Destinations allows it to work in conjunction with AppLink for the first time. This new integration lets the driver send the directions to their car and then when in the car, the driver can use their voice to get traffic updates and other details. The driver can also get listings of accidents around them and report accidents using their voice so other drivers can avoid them.