Ford SYNC 3 Brings Apple Carplay, Android Auto To All 2017 Models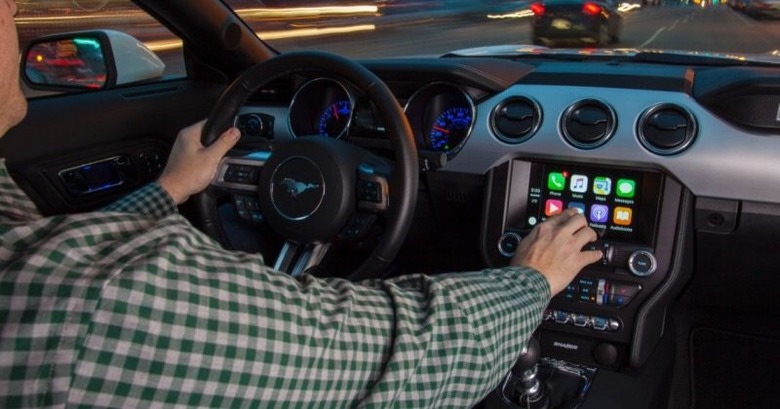 While the push for self-driving cars may have gotten a slight hiccup with scrutiny over Tesla-related accidents, the drive to make cars smarter, at least by proxy, hasn't died down one bit. Case in point, Ford has just announced the availability of its SYNC 3 connectivity platform to its entire 2017 lineup, making Apple CarPlay and Android Auto available to all customers, whether they're buying a car, SUV, light truck or even an electric vehicle.
Ford is quite proud of its SYNC 3 platform, and for good reason. It says that it adopted a "platform-centric" approach in contrast to its rivals in the automobile industry. In a nutshell, this means that there is only one software platform available for all types of vehicles across a lineup, instead of going model per model or year per year. This allows it to quickly and easily roll out the platform to each model as they come and easily update the software via Wi-Fi across the board.
SYNC 3 also removes the need for Ford to choose a specific technology like CarPlay or Android Auto and moves the burden of choice to the owner instead. If they have an iPhone and want to use Siri, they can. If they have Android smartphones and get it on with Google instead, they're free to do so as well. Both are equally supported with voice and touch screen controls, so neither Ford nor users have to stress over which one to use.
The SYNC 3 platform is also capable of basic functionality just by itself. Through SYNC AppLink, users can enjoy the use of Spotify, Pandora, AccuWeather, and Ford's own PASS, among other apps.
Ford's 2017 models include the Escape, Fusion, Mustang, and Explorer, all of which are already available at dealerships. Meanwhile, the F-150, Focus, Edge, and Super Duty have yet to roll out later this year.
SOURCE: Ford