Ford stops F-150 production due to parts shortage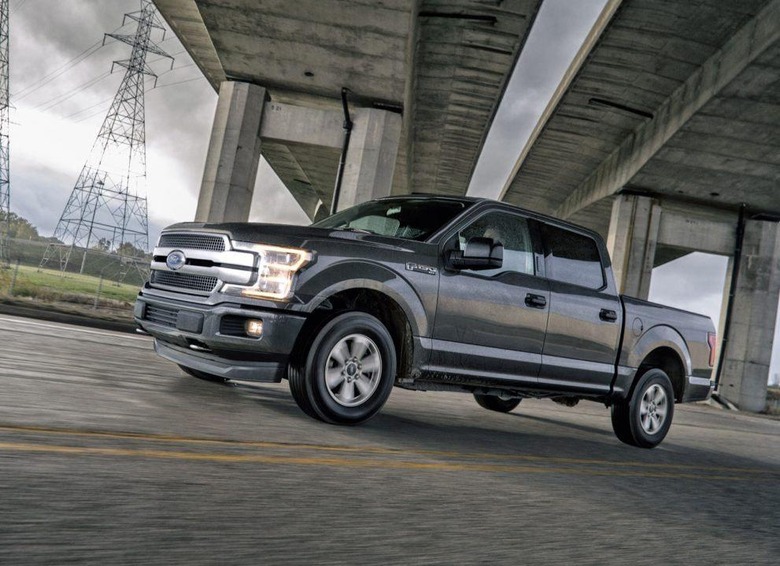 One of the biggest sellers in all the automotive realm is the Ford F-150 truck. Ford had to stop production of the F-150 this week due to a parts shortage from a supplier. The reason for the parts shortage was a major fire at that supplier. The same fire forced other automakers to also halt or at least slow production.
The fire was at a plant in Eaton Rapids, Michigan owned by Meridian Magnesium Products. At this point there is no word on just how long production of the F-150 will be halted, a Ford spokesman has said that it would last at least a few days. Ford noted that while the F-150 and Super Duty trucks production is affected by the parts shortage, it had an 84-day supply of the vehicles on hand and that the supply should meet demand until production is back up and running.
Ford was reportedly able to retrieve all its tooling and dies from the burnt factory and that they had survived without issues. Ford and Meridian are working to get the facility operating again. Ford is also working on getting production up at other factories.
The production downtime is tipped to affect Q2 profits at Ford, but the company hasn't changed its outlook for the year. Other vehicles that are impacted by the parts shortage include the Chrysler Pacifica minivan, GMC Savana, and Chevrolet Express full-size vans among others.
Meridian Magnesium Products claims to be the world's largest supplier of magnesium die-cast components and is owned by Wanfeng Auto Holdings from China. Workers at the closed production plants are part of the UAW and the deal struck by the union in 2015 sees the workers given supplemental pay during plant shutdowns.
SOURCE: Detroit News