Ford shutters its Chariot shuttle bus service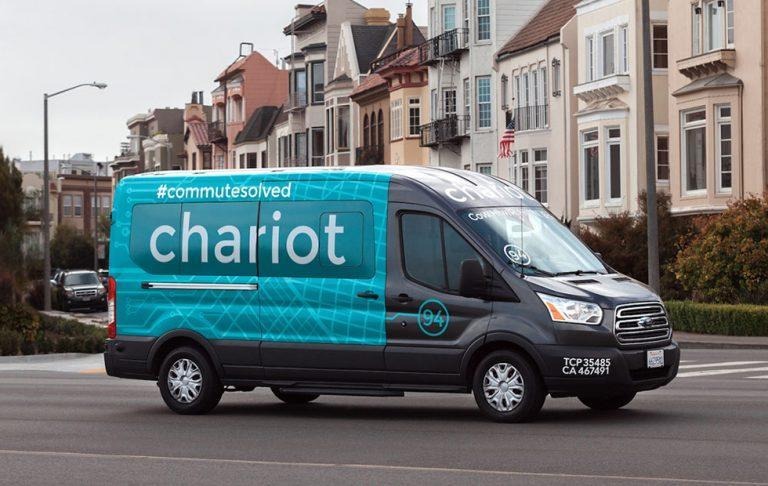 The last few years saw Ford invest heavily in its Smart Mobility initiative, an effort by the carmaker to meet the transportation needs of customers, especially in larger cities, and be competitive with ride-hailing service like Uber and Lyft. One of its acquisitions in this business was Chariot, an on-demand shuttle bus service that operated in a handful of cities across the US. Ford has now announced that it's shutting down Chariot due to poor sustainability.
Chariot began operation back in 2014. Limited to San Francisco, the service charged users $4 a trip, and they could use a mobile app to schedule a ride. Bus routes were based on a combination of algorithms and rider demand in an effort to provide a cheaper, yet still useful, alternative to Uber and Lyft. Ford then acquired the startup in 2016, and expanded it to other cities.
Chariot will officially end its operations on February 1st, according to the San Francisco Examiner. In a statement from CEO Dan Grossman, the company explains that the last five years have not shown sustainable growth in business, and apologizes to customers for any inconvenience.
"In today's mobility landscape, the wants and needs of customers and cities are changing rapidly. As those changes continue, it has become clear that the mobility services delivered by Chariot over the past five years will not be a sustainable solution going forward. We apologize for the inconvenience this may cause Chariot's riders and our enterprise customers. We are committed to ensuring our customers are aware of the decision and have time to make alternative transportation arrangements."
Along with San Francisco, Chariot services were available in cities including Austin, Los Angeles, New York, and Seattle. The company's fate follows that of Bridj, an on-demand shuttle service owned by Ford that operated in Boston and Kansas City. It also allowed users to request rides and schedule pick-up locations via app, often serving neighborhoods with poor coverage from existing public transportation, but was shut down in 2017.