Ford acquires Chariot as part of smart city transportation plans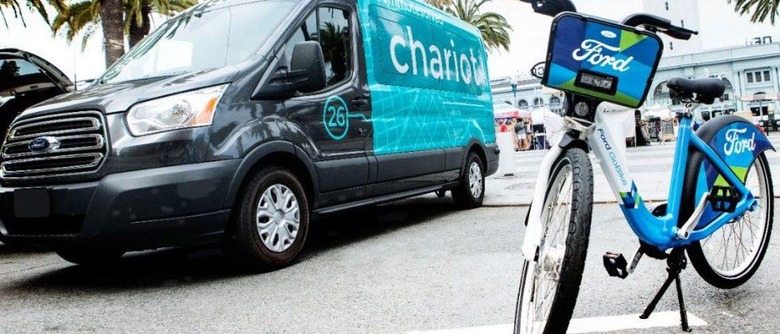 Ford Smart Mobility LLC is acquiring San Francisco-based crowdsourced shuttle service "Chariot," the company has announced. With it, Ford anticipates it will be able to offer an "affordable and convenient transportation" option to people in five or more markets starting a year-and-a-half from now. In addition, Ford is also aiming to provide San Franciscans with more transportation options via its Ford GoBike bike-sharing service offered in collaboration with Motivate.
Cities are becoming increasingly congested — an issue that will grow as city populations continue growing in coming decades — and that congestion necessitates different methods for getting both people and goods around. Both bikes and shuttles help ease the congestion, as well as reducing pollution and energy usage. This is one of the reasons why Ford has tapped Chariot to kick off its "new global shutter services business," according to a statement from the automaker. While it is currently limited to San Francisco, Ford is wanting to get it out into five other markets or more within 18 months.
Chariot was started in 2014 and uses crowdsourcing to develop routes based on where rider demand exists. Ford says that in the future, things will operate dynamically instead, using algorithms to find the best (read: efficient) routes that meet communities' needs.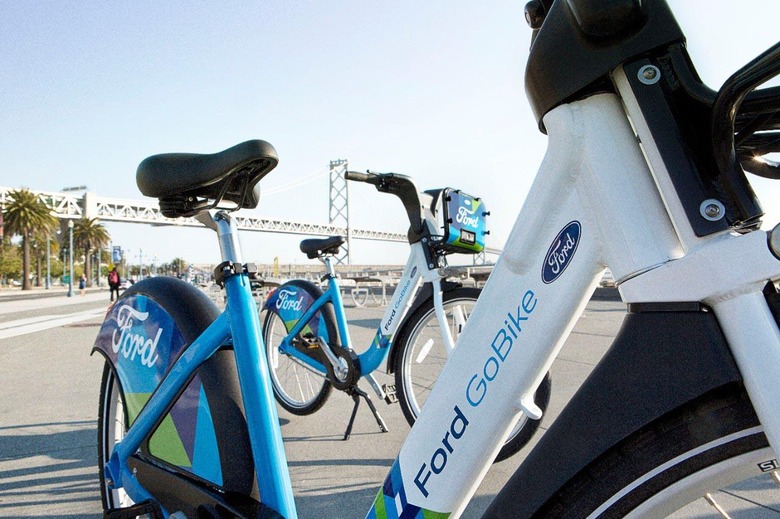 Of course, bikes are a longstanding and efficient method of personal transportation, and they're popular in the Bay Area. Both Ford and Motivate are currently teaming with city officials with the goal of adding more stations and bikes in the region by the end of 2018 — Ford says it wants the total number of bikes to hit 7,000.
Once it becomes available in 2017, the FordPass platform will be users' way of accessing Ford GoBike. Data will be collected by these bikes for larger technologies, too; things like weather, usage, availability and more will be used to help optimize commutes.
Speaking about this, Ford President and CEO Mark Fields said:
We're expanding our business to be both an auto and a mobility company, and partnering with cities on current and future transportation needs is the next major step. For more than 100 years, Ford has been part of the community and the trusted source for automotive transportation. Now, we want to work with communities to offer even more transportation choices and solutions for people – for decades to come.