Ford shows off seven custom Mustangs headed for SEMA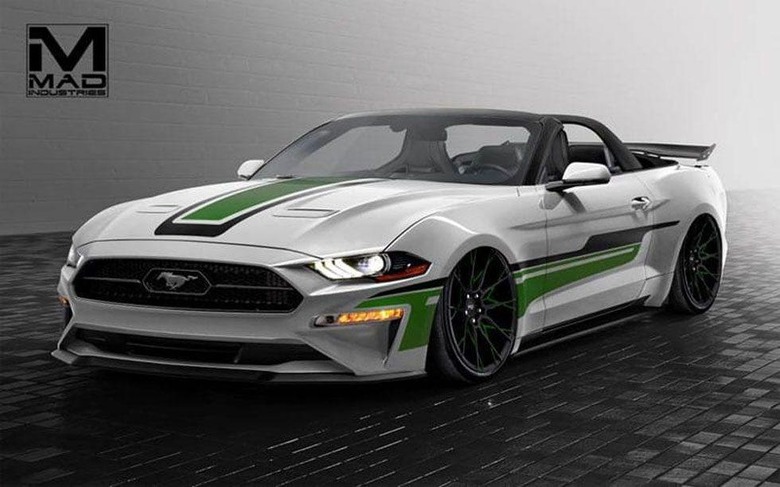 Ford has seven different highly customized Mustangs that will be on the floor at the SEMA show. The first of the seven is a 2018 Mustang Convertible created by MAD Industries. This car is the white with green and black stripes convertible and uses a 2.3L EcoBoost engine and manual transmission. The car has custom exhaust, interior, suspension, wheels, and body kit.
The solid green coupe with gold wheels is the 2018 729 wide-body Mustang "TriAthlete" created by Roush. The car has a 729 hp 5.0L supercharged V8 with custom exhaust, suspension, brakes, wheels and tires, and lots of exterior goodies. It also packs Recaro racing seats, a roll cage, and racing harnesses with lots more custom goodies as well.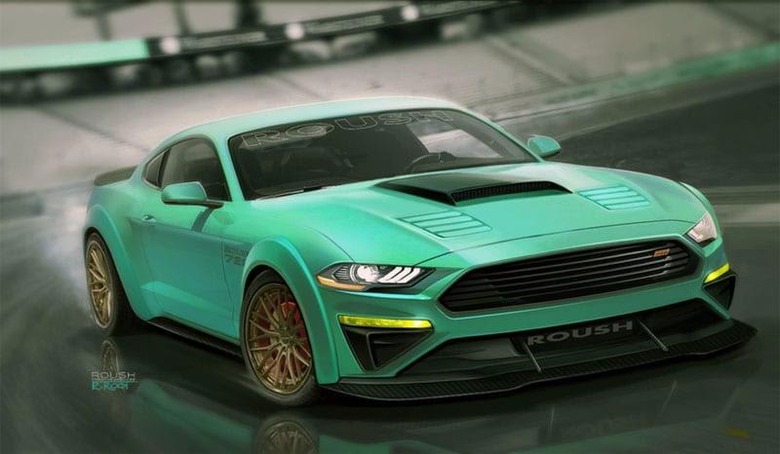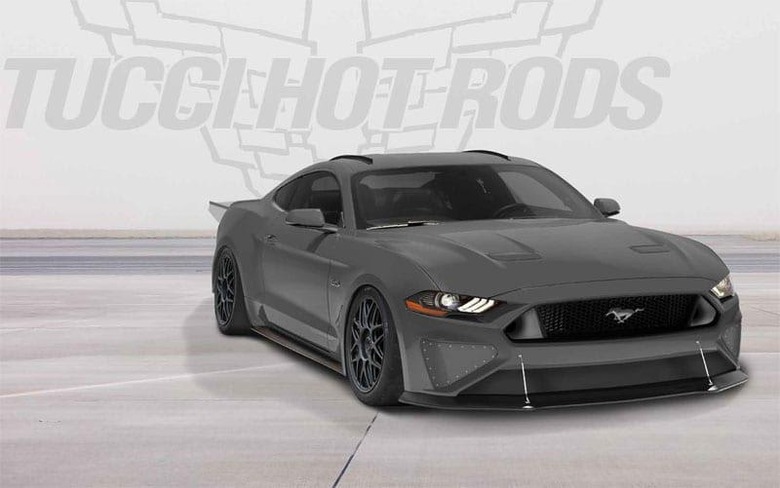 The black coupe is by Tucci Hot Rods and aims to reach 200 mph using a Hellion twin turbo kit, V8 engine, 10-speed auto transmission and loads of custom drive components and suspension. The car also has a roll cage inside.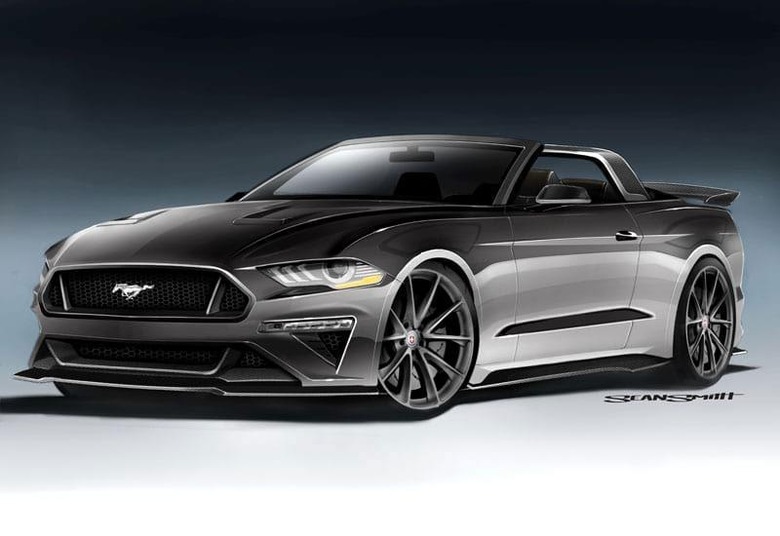 The next convertible headed to SEMA is the black GT by Speedkore Performance Group. The car is a GT convertible with automatic transmission, has a Roush supercharger, custom exhaust, and lots of chassis, interior, and exterior customizations. The black GT Coupe is by DeBerti Design. It has a manual transmission, Roush supercharger, and rides on Mickey Thompson 18-inch wide rear tires. This car has loads of custom touches as well.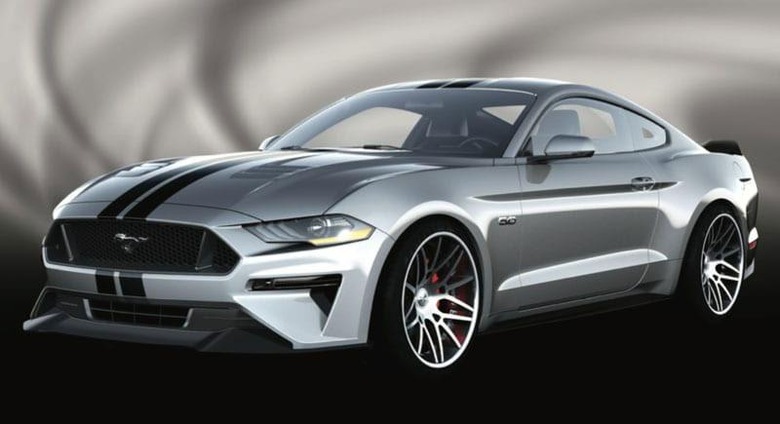 The silver coupe is a bit odd since it clearly shows a 5.0 emblem on the side of the fender in the rendering, but lists 2.3L EcoBoost as the engine in the specs. It has a full body kit, custom exhaust, and custom interior. The last car is a 2018 Mustang by DRAGG that looks like a police car. It has a 2.3L EcoBoost, manual transmission, and lots of custom parts and is meant for drag racing.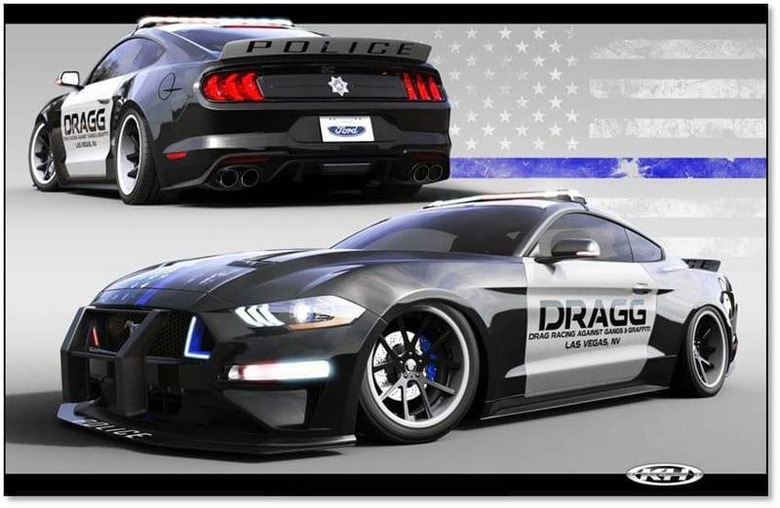 SOURCE: