Ford shows off all-new 2015 Focus sedan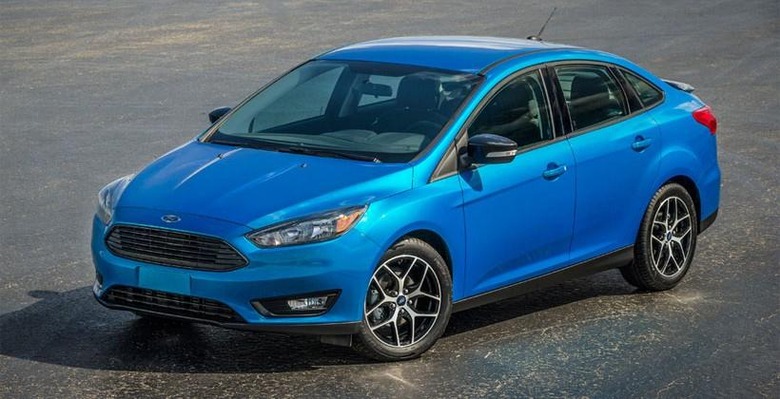 One of the most popular Ford cars on the market in the US is the Focus. Ford has announced that it has retained the title of the world's best selling nameplate for 2013. The car that won that title for Ford is its Focus. The Focus was also the top selling nameplate in the world for 2012. In 2012, Ford sold 1,014,965 focus cars globally.
For 2013, sales numbers went up with Ford selling 1,097,618 cars worldwide. The big market gain for the Focus is thanks to China according to Ford. Registrations of the Focus were up 50% in China during 2013 to 403,219 vehicles compared to 268,354 registrations in 2012. Sales numbers that Ford is throwing around come from the latest Polk data.
Ford is also taking the time to talk up its new 2015 Focus sedan. The car gets the same styling touches that the Focus hatchback gets with LED lighting in the headlights and taillights. The sedan will be offered with a new Blind Spot information System and a lane-keeping technology system. The Blind spot system uses a pair of multiple-beam radar modules to help drivers stay in their lane.
The lane keeping system will alert the driver when they venture out of their lane without a turn signal activated. Ford also noted that a redesigned sporty version of the Focus ST would be unveiled later this year. The Ford Focus is currently built in eight manufacturing plants around the world with locations in Germany, the US, Russia, China, Vietnam, Thailand, Taiwan, and Argentina. These facilities can build 1.5 million Focus cars each year and produce more than two cars per second combined.
SOURCE: Ford