Ford Focus named best-selling car in 2012

Having the crown for the best car of the year is certainly something, but claiming the top spot for the best-selling car is just plain good for business. It's turns out that the Ford Focus is the world's top-selling vehicle of 2012, with a close second going to the Toyota Corolla, and third place going to Ford's F-series of trucks.
The data comes from Polk, who monitors and gathers information on global new-vehicle registration data. According to the numbers, Ford sold just over 1.02 million Focuses in 2012, Toyota sold just under 873,000 Corollas, and Ford again sold just over 785,500 F-series trucks. However, what's most interesting is what vehicle took the fourth spot.
Coming in fourth place, selling almost 770,000 units, is the Wuling Zhiguang, which is an odd-looking mini van that sells in China. Wuling is co-owned by General Motors and SAIC Motors, so essentially, GM's top-selling vehicle in 2012 was this weird-looking thing. The only other GM vehicle in the top 10 is the Chevy Cruze, which came in at number 8 with 661,000 sold.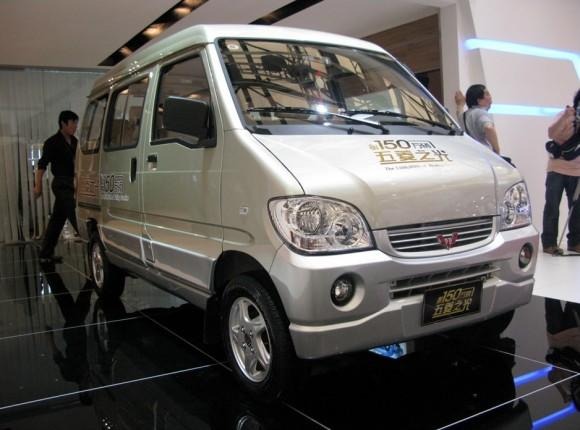 Other vehicles that appeared in the top 10 list include the Toyota Camry with 729,800 units sold, the Ford Fiesta selling 723,100 units, the VW Golf selling just under 700,000, the Honda Civic with 651,160 units sold, and the Honda CR-V at 625,000 sold.
[via Automotive News]