Ford SEMA show floor to highlight custom Crossovers and SUVs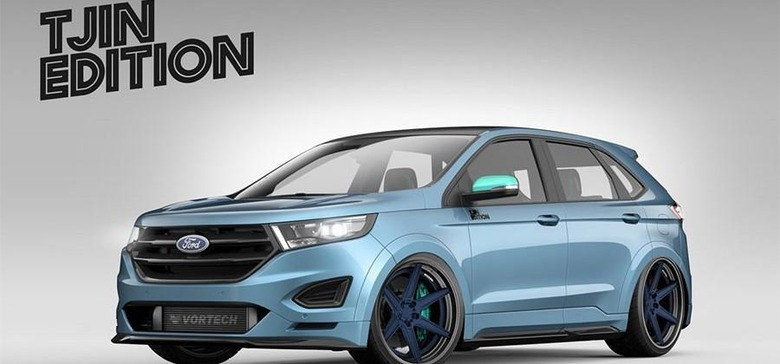 Ford plans a very big presence at SEMA this year and while many visitors look forward to seeing custom performance cars at the show, trucks and SUVs are always there in force as well. Ford plans to fill its SEMA space with a hoard of crossovers and SUVs. The hoard will be comprised of 28 customized vehicles including the 2015 Ford Edge Sport and 2016 Ford Explorer Sport.
The Edge Sport will be featured with a Tjin Edition, Ignition by Webasto and Vaccar among others. The Explorer Sport will be on feature with custom versions from All Star Performance, Cars by Kris, and MAD Industries as well as Goodguys.
Each of the SUVs will be customized with their own style with some looking for on-road performance and others focusing on off-road style. The Edge Sport builds all have 22-inch wheels and upgraded performance with bolt on engine parts and custom suspensions.
The Explorer Sport show cars include one modified to be a road trip vehicle and one made to be the ultimate urban commuter. One of the Explorers has 24-inch wheels and all of the custom SUVs have new paint and lots of custom touches.
SOURCE: autoguide