Ford says Co-Pilot360 System could silence backseat drivers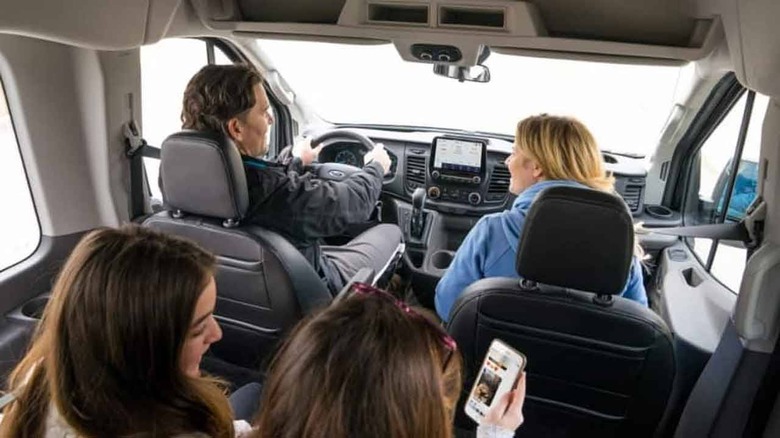 Backseat drivers are annoying for everyone inside the car and take the fun out of trips. Some backseat drivers constantly tell the driver where to go and what to do out of fear that the driver will make a mistake. Ford has a suite of driver assistance technologies called Co-Pilot360 that it says can quiet nagging backseat drivers and help drivers navigate with more confidence.
Ford worked with a sociologist named Jess Carbino on a study that found 68% of drivers feel that backseat driving behavior will decrease thanks to driver-assist technology. The tech can help to silence backseat drivers and take the lead in helping drivers to navigate with confidence. Ford's Co-Pilot360 system includes several technologies that might make the backseat driver feel safer on the road.
The available tech in the safety suite includes Blind Spot Information system with cross-traffic alert and Pre-collision Assist with Automatic Emergency Braking. The study that Ford conducted with Carbino found that backseat drivers can cause more harm than good for the well-being of those inside the vehicle. Carbino said that for many drivers getting advice from passengers is more than annoying, it's stressful.
Co-Pilot360 encourages trust during driving and can create a more relaxed and trusting atmosphere inside the car says Carbino. The study findings also contradicted the growing belief that technology is hurting human connection. Carbino and Ford's study also shows that backseat driving can hurt in-vehicle relationships.
With driver-assistive tech, some of the burden of navigating is removed, and driver and passengers can focus on more enjoyable aspects of the ride, like each other. Ford notes that Co-Pilot360 wasn't made to eliminate backseat driving, but if the tech can help that's a good thing.